Powers United VR game brings the world of Marvel to Oculus Rift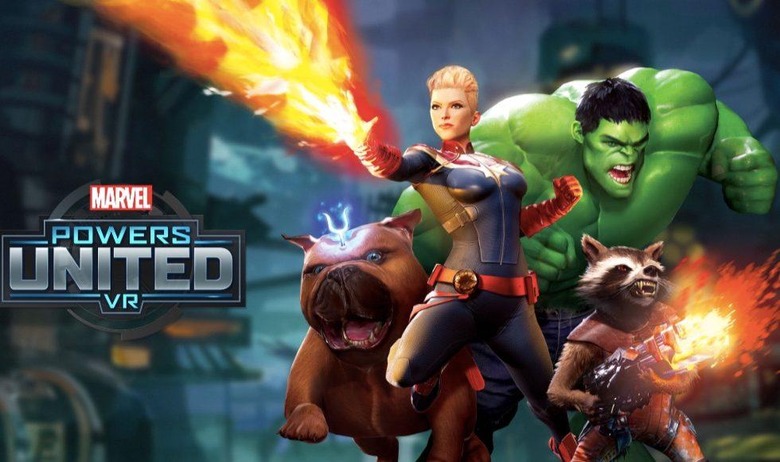 Along with the plethora of other announcements taking place at Disney's D23 Expo this weekend, there was some exciting Marvel news to be revealed. It turns out that Star Wars isn't the only property that Disney is betting on for VR & AR experiences, as the game Powers United VR will let players take on the role of their favorite Marvel superhero.
Due for release sometime in 2018, Powers United VR is being developed by Sanzaru Games and Oculus, meaning it's going to be an exclusive for the Oculus Rift headset (sorry, HTC Vive owners). The good thing, however, is that it will make great use of Oculus' Touch controllers.
Players will get to step into the shoes of heroes including the Hulk, Captain Marvel, and Rocket Raccoon, and make use of their unique powers. Designed to be played in co-op, the game allows multiple players to team up and work together to defeat enemies and complete missions. And since each player will be a different hero, they'll have specific advantages and disadvantages when it comes to tackling enemies and obstacles.
Disney says more playable heroes will be announced at next week's San Diego Comic-Con. With the promise of a true multiplayer experience, along with we can see in trailer, Powers United VR has to the potential to be a great standout game for the VR market.
SOURCE Oculus