PowerPoint Gets 'Designer' Slides, New Morph Tool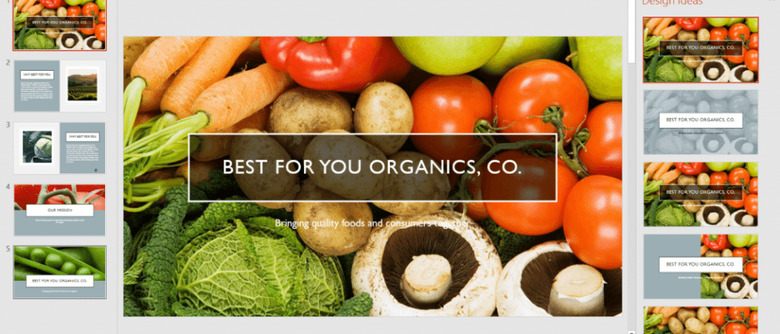 PowerPoint presentations aren't hard to make, but they're rarely attractive. Microsoft aims to change that, and has introduced two new tools as part of its effort: Morph and Designer. The tools have arrived first for Office 365 subscribers, with Morph offering seamless animation and Designer using smart image analysis to automatically suggest attractive, professional slide designs
Microsoft introduced the two new tools today, demonstrations of which you can see in the video below. First among them is Designer, a tool that enables any user to create professional-grade slides without using up one's time. When an image is dropped into a presentation, Designer does the heavy lifting and makes several design recommendations. The user ultimately chooses the one he or she wants.
The Designer tool works, in part, thanks to smart image analysis, which uses cloud intelligence to perform said analysis and pick out what parts of the images are most compelling. Using that data, it then makes design recommendations based on more than 12,000 "creative blueprints" created by professional graphic designers. Microsoft teases that it will soon enable Designer to work with more slide types.
Joining Designer is Morph, a tool for producing seamless animations between a presentation's slides. This is different from the animations already available, in that Morph can animate characters, words, and 3D shapes. The new Morph tool can be found as a button within "Transitions".
Both tools are arriving first for Office 365 users using PowerPoint 2016 for Windows desktop and mobile. However, Microsoft says it will make both tools available "to other platforms" in future months.
SOURCE: Microsoft