PowerLite: a battery charging external flash for smartphones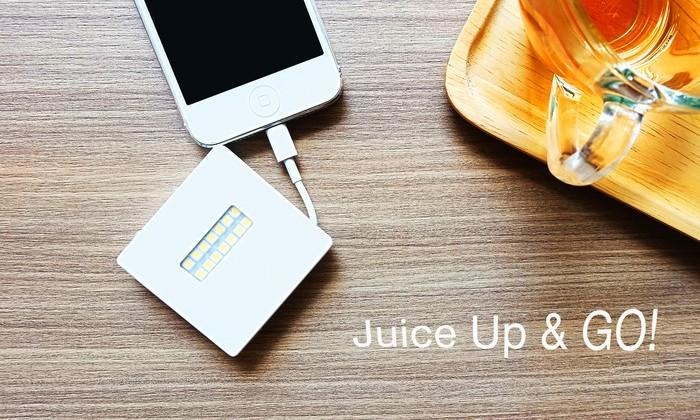 Since we're constantly pushing our phones to do a little more than they previously could, it only make sense that we've seen the number of accessories expanding their usefulness increase. The PowerLite is one example, bringing with it a couple of different features wrapped up in a thin square wafer small enough to fit on a keychain. Those who frequently partake in mobile photography will find the unit's embedded LED lights to be particularly useful, with the effect it provides being less harsh than a phone's integrated flash.
There are a total of 14 LEDs providing 630 lumens. In addition to the LEDs, the unit also wirelessly connects to one's smartphone and functions as a remote shutter button — users press the button and a photo will be snapped, no hands-on contact with the phone being necessary.
The lights can be adjusted from the phone; the user can dim them to produce soft light for a gentle picture or crank them all the way up to illuminate an entire object, for example. The unit weighs a touch over 1 ounce and measures in at 0.3-inches in thickness. Still, PowerLite also manages to pack in an internal battery for charging your smartphone — up to 6 hours of run time will be provided, depending on the phone and other factors.
The creator behind the device is hoping to raise $60,000 on Kickstarter where nearly $11,000 having been raised so far. The days left in the campaign are wearing thin, but there's still time left to pledge if you're feeling so inclined — you'll need $19 AUD to get the early bird unit shipping in June.
SOURCE: Kickstarter