Powerbeats 4 pops up at FCC confirming new design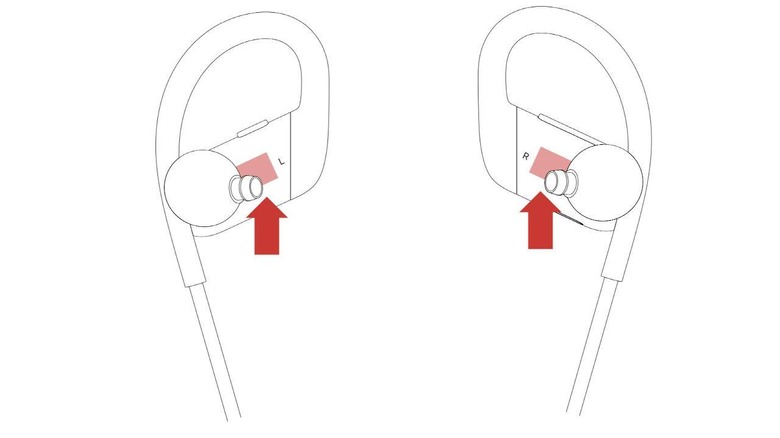 Apple may have its AirPods but not all Apple fans, even the hardcore ones, buy into it, whether because of its design or its audio quality. Fortunately for Apple, it also owns Beats, both the brand and the audio technology, to give consumers more options that still profit it in the long run. And those who prefer the audio company's ergonomics might be happy to hear, no pun intended, that a new Powerbeats is coming blending old and new.
The Powerbeats 4, which is the expected name of Beats' next wireless earphones, has actually been spotted long not too long ago inside the iOS 13.3 update in December. The update last month finally gave us glyphs that hint at how the Powerbeats 4 would look like, something confirmed by the FCC sighting reported by 9to5Mac.
The wireless earphones adopt the new design sported by the Powerbeats Pro but adds a cable directly connected to the loop rather than the earpiece. Those cables are, of course, being carried over from the Powerbeats 3 which isn't a completely wireless production, using that cable to connect the two earpieces.
Although extremely light on usable details, the Powerbeats 4 is already expected to support the "Hey Siri" trigger that both the latest AirPods and the Powerbeats Pro use. This, in turn, means that the wireless earphones would also use Apple's H1 silicon, which brings improved Bluetooth support and better power efficiency.
Apple is expected to launch a couple of new products at the end of March, which is probably the perfect opportunity to debut the Powerbeats 4. That said, it might also be competing for both attention and sales with new AirPods and the fabled high-end Apple headphones, not to mention a new iPad and new affordable iPhone as well.