PowerA Nintendo Switch 'Diablo 3' Controller Arrives At GameStop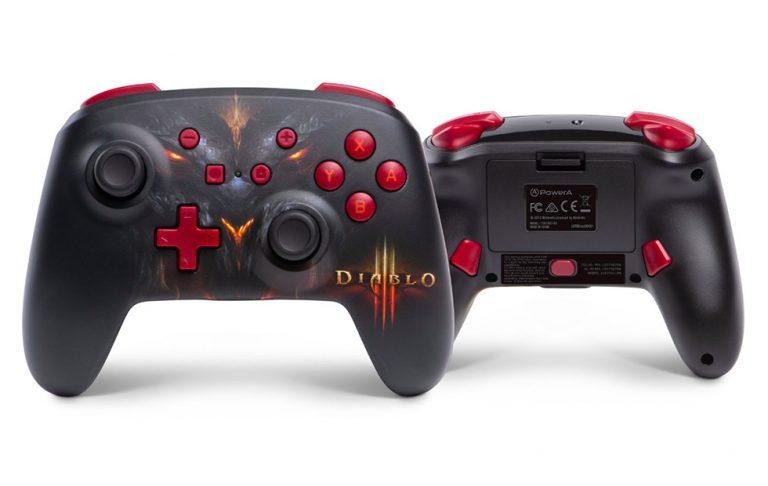 PowerA has unveiled a new wireless controller for the Nintendo Switch that features Diablo 3 artwork. The controllers will be available exclusively through game retailer GameStop, which is now accepting preorders for the model. Buyers will officially be able to get the controller on November 2 when Diablo 3: Eternal Collection arrives.
Blizzard will release Diablo 3: Eternal Collection for the major gaming consoles on November 2. The game is available to preorder now from a variety of retailers, including Amazon and Microsoft. Nintendo Switch owners will be among the gamers who can purchase a copy.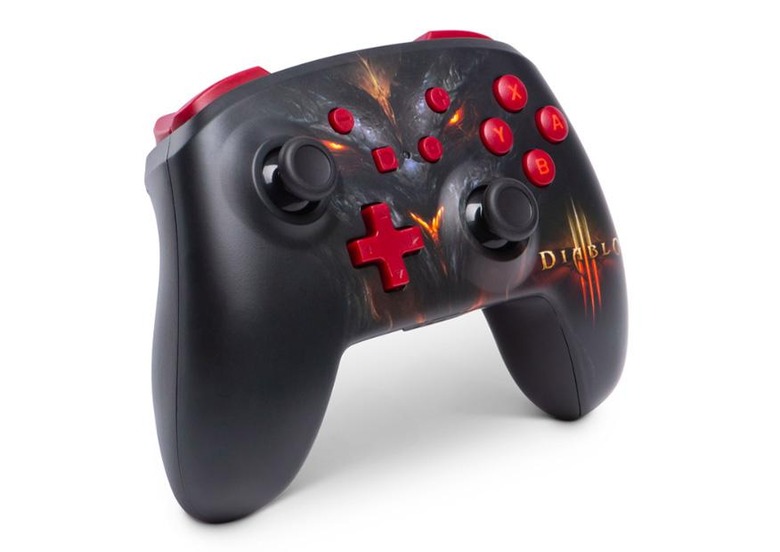 Diablo 3: Eternal Collection features the original Diablo 3 game, as well as the Reaper of Souls expansion alongside the Rise of the Necromancer pack. Buyers get all of them together, having the option of buying an enhanced version for the higher end Xbox One X and PlayStation Pro consoles.
Nintendo Switch fans who are particularly excited for the upcoming release can purchase the new PowerA controller to go alongside it. The controller is black with red buttons, triggers, and D-pad, featuring the Diablo logo and subtle artwork.
This joins the previously unveiled Diablo 3: Eternal Collection Nintendo Switch bundle, which includes a themed console and carrying case, as well as a code to download a digital copy of the game. That bundle will be available exclusively through GameStop for $359.99 USD.
SOURCE: PowerA