Nintendo Switch Diablo III Bundle Revealed As GameStop Exclusive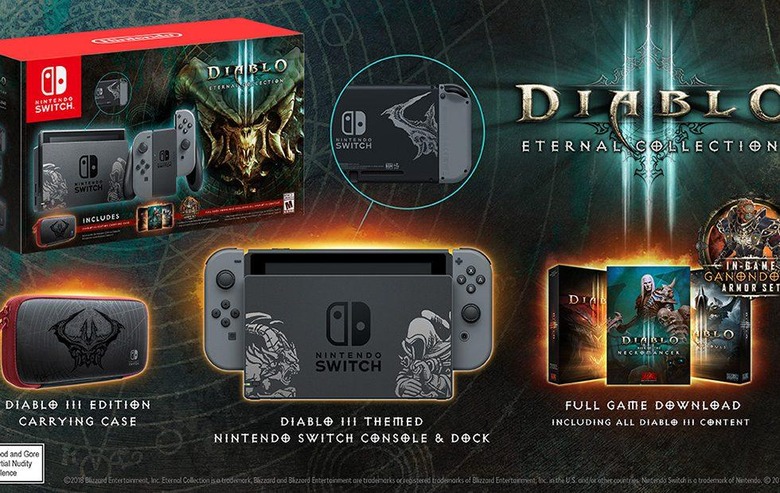 Nintendo is gearing up to release a new Nintendo Switch bundle with Diablo III artwork. The new product will be available starting early next month, bringing with it a styled console, as well as the Diablo III: Eternal Collection and a themed carrying case. The new Switch bundle will only be available through GameStop.
Nintendo revealed the new product today, saying that it will be available to purchase from GameStop starting on November 2 for $359.99 USD. Buyers will get the Nintendo Switch console, as well as a dock, both with Diablo III artwork. As well, the unit includes a console carrying case with a similar game theme.
The bundle includes a digital download code for Diablo III: Eternal Collection, that itself including the full classic game, plus all of the expansion content. Buyers will get both Rise of the Necromancer and Reaper of Souls, says Blizzard, which first released the third installment back in 2012.
Players will have seven different classes to choose from, including Demon Hunter, Necromancer, and Witch Doctor. The game is available to preorder now for Xbox One and PlayStation 4. The standard edition is priced at about $40 on Amazon, though there are pricier editions for the higher end console variants.
SOURCE: BusinessWire