PowerA Moga Mobile Gaming System now in stores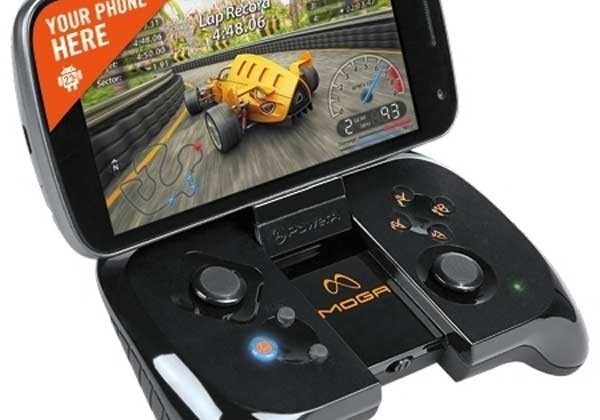 If you're serious about your mobile gaming, odds are you would love to find a high quality and easy-to-use controller to replace the onscreen controls for your favorite games. PowerA has an interesting mobile gaming controller called the Moga that is now in stores and available for purchase. The control reminds more than a little of an aftermarket Xbox 360 controller.
The controller portion has dual analog sticks, shoulder triggers, and four action buttons. It also has a flip up arm designed to secure your Android 2.3 or higher smartphone to the controller for gaming on the go. The device is available in over 7000 stores around the country, including Best Buy, Walmart, Toys "R" Us, Amazon, and Gamestop among others.
The company notes that it has hands-on demo stations at Toys "R" Us and in select Best Buy stores allowing users to try the controller out before they purchase. The device also promises to work with some Android tablets. There are already 45 games on the market that support the Moga controller.
Some of the high-end games that support the controller include The Dark Knight Rises HD, N.O.V.A. 3, Sonic CD, Death Rally, and Dungeon Hunter 3. The controller connects to the smartphone or tablet using Bluetooth technology, and the company produces a SDK for mobile game developers to build compatibility into their apps. The controller is available online for $49.99.