There's a cross-platform Power Rangers fighting game coming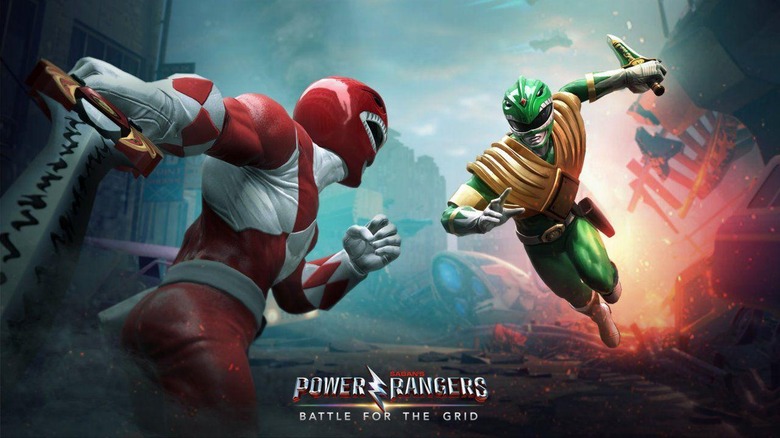 Folks of a certain age are probably intimately familiar with the Mighty Morphin' Power Rangers. That show spawned a media franchise that's still going strong today, giving us new TV series, movies, toys, and even the handful of video games throughout the years. The next video game to feature the Power Rangers seems like it could potentially be a big one, as it's a cross-platform fighting title.
Officially dubbed Power Rangers: Battle for the Grid, development is being headed up by nWay Games, and company that so far has stuck to mobile titles. This isn't nWay's first time working with the Power Rangers franchise, as it's the developer behind Power Rangers: Legacy Wars, a fighting game that's available on iOS and Android.
So, nWay has at least a little experience in crafting Power Rangers fighting games. So far, only four fighters on the roster have been revealed: Jason Lee Scott, the original Red Ranger; Tommy Oliver, the original Green Ranger; Gia Moran, the Yellow Super Megaforce Ranger; and Lord Drakkon, an alternate universe Tommy Oliver who never became good and joined the Power Rangers.
nWay and Hasbro – the new owner of the Power Rangers franchise – say that Battle for the Grid will be an "easy to learn but hard to master" fighting game with a streamlined combat system. What that ultimately means is anyone's guess, though the companies do promise that fighting game newcomers will be able to pick up and play this title while it will offer "depth and detail" to genre veterans.
Perhaps most interesting is the fact that this game will offer cross-platform play and progression for many of the platforms its launching on. The Switch, Xbox One, and PC versions of the game will offer cross-platform compatibility, leaving the PS4 version out in the cold. With Sony's new cross-play beta program, however, there is a chance that we'll one day see cross-platform play enabled in Battle for the Grid as well.
Power Rangers: Battle for the Grid is launching at some point in April 2019 and it'll cost $19.99. Of course, there are various pre-order bonuses and even a more expensive digital collector's edition as well, with pre-orders live now at the game's official site. Hasbro and nWay say more information will be released about the game in the coming weeks, so we'll be keeping an eye out for that.