Power A unveils new line of controllers at E3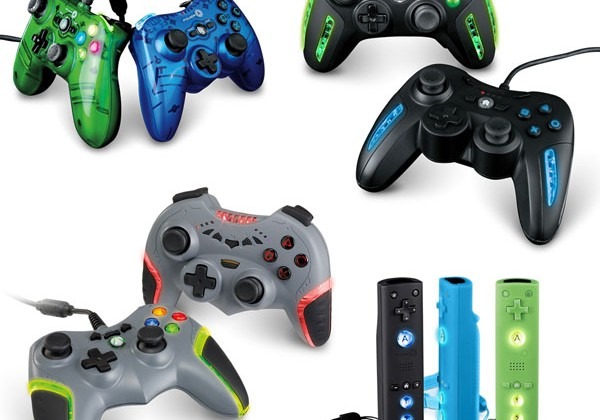 Each year when E3 rolls around the software and games offered tends to grab lots of the headlines from the show. There is also a bunch of hardware and peripherals that are unveiled at E3. Power A has announced a new line of controllers at E3 with models for the PS3, Xbox 360, and the Wii. "Our 2011 lineup at E3 is our best ever," said John Moore, vice president of product development and marketing, POWER A. "Coupled with a deep lineup of licensed Nintendo, LEGO, Pokémon, PLAYSTATION 3 and Xbox 360 video game accessories, this year's new Air Flo, Batarang and mini controllers offer something for every gamer to enjoy."
The company is offering new Batarang controllers for the PS3 and Xbox that are based on the Batman: Arkham City franchise. The controllers have illumination effects, rumble motors, and comfortable grips. The PS3 version is wireless and the Xbox version has a 9.8-foot cable. The PS3 version has a rechargeable battery as well.
The company is also offering wired Air Flow controllers for the PS3 and Xbox 360 with dual fan speeds to flow air to keep your hands cool. The new Wii offerings include a Pro Pack Mini Plus for Wii with a mini remote and motion technology integrated. Pro mini controllers were also announced for the PS3 and Xbox 360.