Pottery Barn's AR App Tries To Make Shopping Less Stressful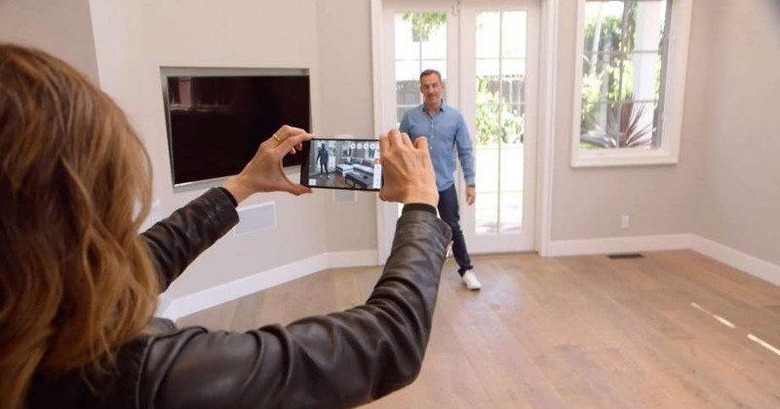 Augmented reality has actually been around for quite a long while already, but most of its applications have been limited to one-off games and gimmicks or, at most, trivialities. AR, especially on smartphones, has been hampered by the lack of technology as well as the lack of practical use cases. Google's Project Tango technology, however, has opened the doors to more possibilities, and Pottery Barn owner Williams-Sonoma is taking advantage of that to make shopping for furniture less of a hassle.
With Project Tango, Google is attempting to make AR technology more accessible by utilizing the powerful computers that we already have in our pockets: our smartphones. Wtih sensors, imaging hardware, and software, Tango is trying to push AR to the masses the same way Cardboard and now Daydream is pushing VR.
Pottery Barn is just one of the latest attempts at actually putting that technology to practical use. Shopping for furniture isn't exactly a trip in the park, though it might feel like it when you're browsing through the store. Ensuring that pieces not only fit but also match takes a great deal of preparation and, sometimes, guesswork. The company's new app removes the need for most of the drudgery.
In practice, the AR app will let you overlay pieces of furniture from Pottery Barn's catalog onto your real-world room, whether that room is empty or not. This isn't exactly the first tie someone has tried to apply AR for such a purpose, with IKEA leading the way. Even Samsung's C-Labs had a similar idea. Pottery Barn's advantage is that no other special equipment is needed aside from a Tango-powered smartphone.
And therein lies the catch. At the moment, there are only two such smartphones available in the market, the Lenovo PHAB2 Pro and the ASUS ZenFone AR, neither of which are not exactly ubiquitous. And while the app itself is actually available to the public, the pilot test is currently limited to the San Francisco area.