Post-it Extreme notes made to be rugged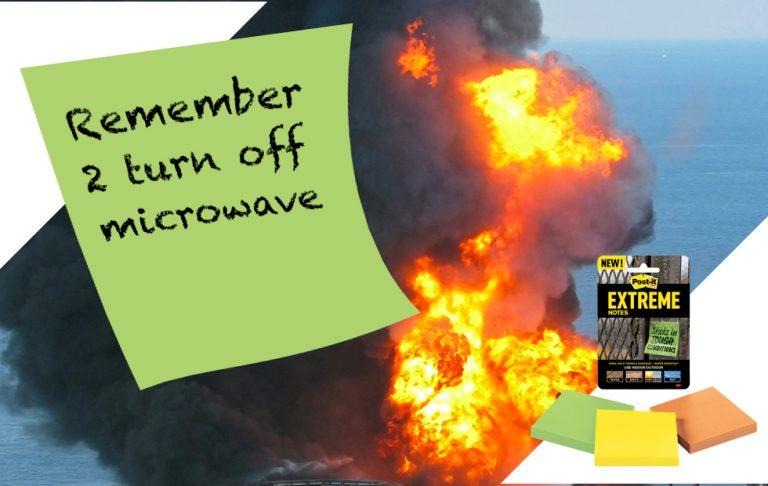 Post-it Extreme notes were announced this week as the most hardcore Post-it notes ever made. While we are inching in on April Fools Day, these Post-it Notes are not a joke. They're serious business – and in the business of leaving serious notes. They've been announced by the Post-it Brand from 3M, straight out of St. Paul, Minnesota, where the most extreme of notes need to be left in the most hardcore variety of weather conditions and odd locations.
These aren't your everyday average Post-it notes. They're made with new materials and are made to hold tight. While they're made to hold tighter than the average Post-it note, they're still made to "remove cleanly." BUT, they're not meant for sticking paper to paper – there's no knowing WHAT might happen if an Extreme Post-it note is posted unto a piece of paper.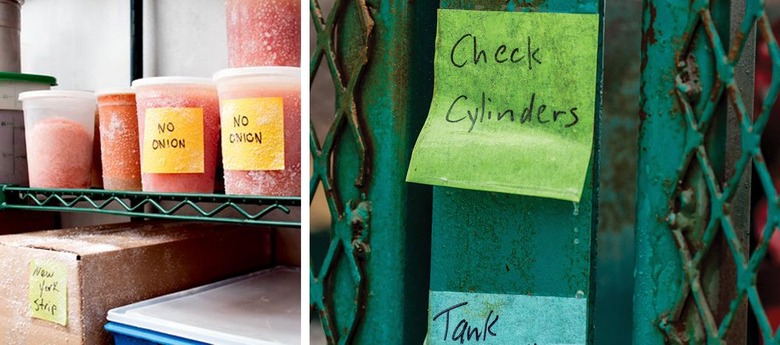 • Water resistant, durable and writable.
• Made with ultra-strong Dura-Hold Paper and Adhesive.
• Sticks to textured surfaces and in tough conditions.
• Sticks in hot and cold environments.
• Use indoor/outdoor.
• Removes cleanly.
• 3 in. x 3 in., 1 Pad each in Orange, Green and Yellow.
• 3 Pads/Pack, 45 Sheets/Pad.
• Not recommended for use on paper.
• Apply to dry surface to hold in wet conditions.
• Stick to textured and tough surfaces like concrete, raw, and painted wood, and tile.
"Dependable communication is key for productive, accurate work and timely results, yet our research uncovered that 82% of workers outside the office experience challenges with non-verbal communication," said Post-it Brand global business director Remi Kent. "After years of leading the market in office communication, Post-it Extreme Notes were developed specifically for this need outside of traditional offices. This new tool can get messages across, even in the toughest conditions."
This newest set of Post-it notes will be available in a massive number of stores. Included are major retailers like Target, Walmart, The Home Depot, Lowe's, Staples, Office Depot, and Amazon, as well as a few other places I'm sure. Users will find these Post-it Extreme notes available in 3-packs and 12-packs – that's 3 or 12 packs of pads, each pad containing 45 sheets. This new type of Post-it notes come in green, orange, and yellow.