Portwell PCS-8230 Atom powered in-car PC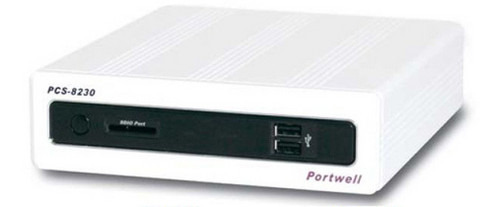 Atom has already jumped from the netbook to the desktop, and now it's set to cross out to your car, too.  Portwell has announced the PCS-8230, a single-DIN sized PC running Intel's 1.1GHz Z510 mobile processor with 1GB of RAM and three SDIO slots for expansion modules.
Those SDIO slots - one on the front panel and the other two inside – can be used to give the PCS-8230 WiFi or Bluetooth connectivity, GPS or a DVB-T digital TV tuner.  Storage is via a 2.5-inch hard-drive, with USB-attached SSD or internal Compact Flash available too.
An internal DC-to-DC converter lets the DCS-8230 run on anything from 6V DC to 24V DC, and there's also a rear-panel-mounted antenna socket that can either be used for boosting the WiFi or GPS signal. Six USB 2.0 ports are spread between the front and back panels, and there are also six separate audio outputs for 5.1-channel surround sound.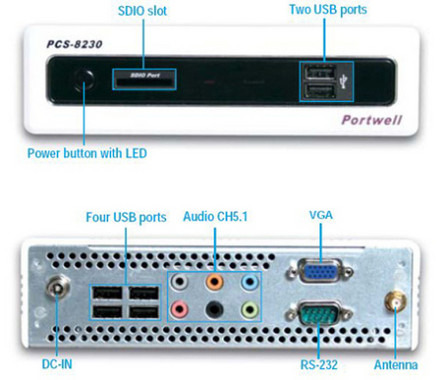 The system supports both Linux and Windows, and appears to be available now; price is not disclosed.
[via LinuxDevices]