Portland approves plan to turn city's sewage methane into natural gas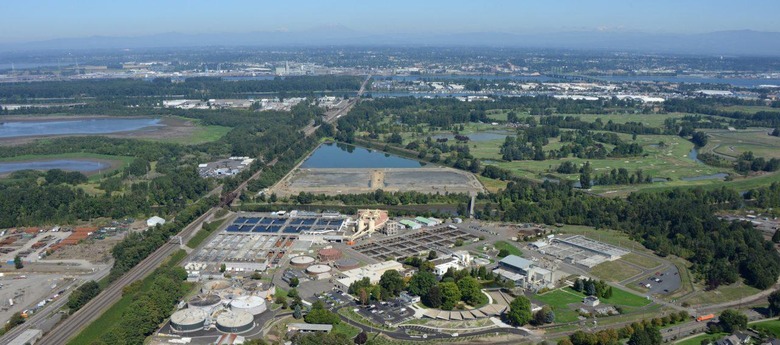 City of Portland has announced the approval of a new clean energy plan that will turn methane from the city's sewage waste into natural gas. The news was announced on the heels of Earth Day, and comes at a time when cities — despite certain presidential administration issues — are working to reduce their pollution levels and increase their usage of renewable and 'green' energy. Portland officials call this a 'groundbreaking project,' one that will take the city's sewage and breathe new life into, figuratively speaking.
Ultimately, Portland officials say this plan, once implemented, will rake in a net $3 million every year, and will result in 100-percent methane recovery from sewage waste. The renewable natural gas produced from the methane will then be sold back to the city residents and, when applicable, to other places. The natural gas will be used, among other things, to power trucks that would otherwise be using diesel.
This ambitious plan will, says Portland Environmental Services, produce enough renewable natural gas to replace more than a million gallons of diesel fuel. A fleet of more than 150 garbage trucks could operate on this for an entire year, as one example of its monumental quantity. Ultimately, the city anticipates this plan reducing the city's greenhouse gas emissions by up to 21,000 tons annually.
If Portland is successful in hitting that annual emissions reduction, it will take the top slot as having greater cuts than any other individual city. The project was unanimously approved by city officials, who state the natural gas will be piped into a regional network by the end of next year. Energy credits will be used by Oregon and other states to purchase this renewable gas. This year, Portland will finish construction of a fueling station for city trucks.
Environmental Services Director Mike Jordan spoke about the plan, saying, "Because our product is a renewable fuel and not a fossil fuel, it commands a five-to-ten times higher price on the renewable energy market. Doing the right thing turns out to be a great deal." This marks a huge effort to help reduce the nation's gas emissions and, by proxy, helps addresses the climate change issue.
SOURCE: Portland Environmental Services