Portal gets new maps from Flash-based fan game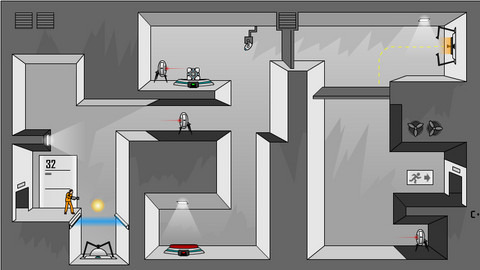 One of the games that really caught people off guard last year was Portal. I remember thinking that it was going to be some simple game that I would forget soon after playing. However, it was just as much fun as any of the other games in the Orange Box. While it didn't last long, people are producing new levels for it all the time, and today I've discovered an awesome collection of new custom levels.
I don't know if you've ever played the Flash version of Portal. It's by no means an official game, but rather the work of dedicated fans. It's really fun and will probably kill up to an hour of your time. Well the guys that created the Flash version have converted all 40 levels into maps that you can play in the actual game.
They suspect that you'll get a good 3 to 4 hours of gameplay out of these new maps. If you've got some time to kill and are craving some Portal, this is definitely a good way to supplement the game. Head over here to grab the data.
[via ShackNews]