Porsche's ultralight Boxster Spyder couldn't resist one compromise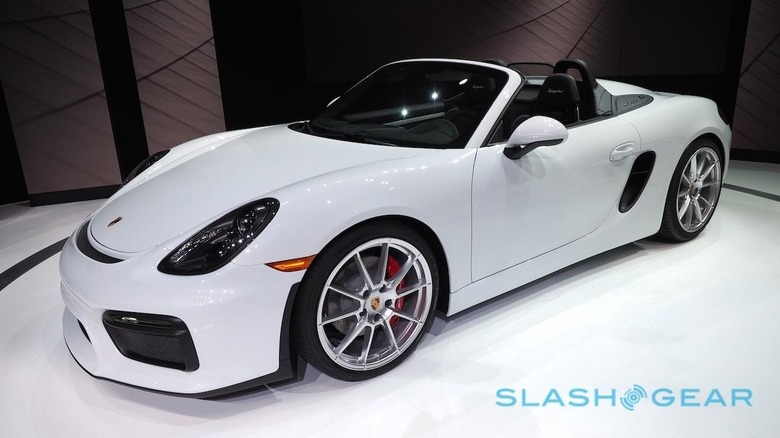 Throw out the excess weight, junk the fancy DSG gearboxes and the electric hood, and you get this: the new 2016 Porsche Boxster Spyder, the lightest and most powerful yet. Unveiled this week at the New York Auto Show, the pared-back Porsche trades out the creature comforts drivers of even high-performance vehicles have come to expect, in favor of coaxing the most fun from the 3.8-liter six-cylinder engine. That adds up to a 0-60 mph time of just 4.3 seconds, and a top speed of 180 mph.
Intended to appeal to purists, the car is 20mm lower than the regular Boxster on its sports suspension. It borrows the brakes from the 911 Carrera S, and slims the steering wheel down by a centimeter to make it more nimble.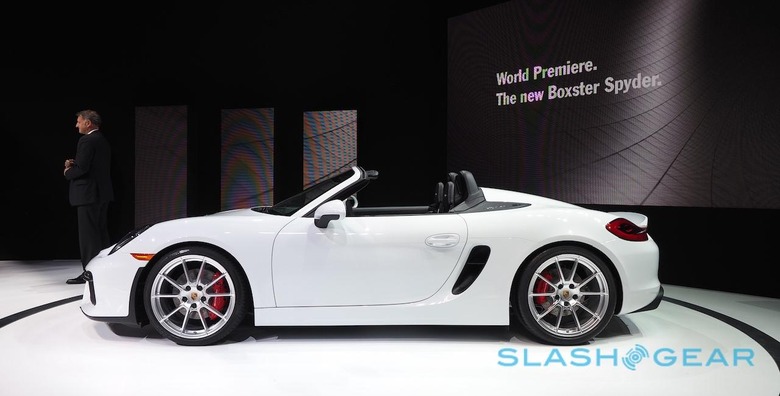 On the outside, Porsche has tried to revive styling cues from the 1960s 718 Spyder with the design of the rear lid, with two strong creases slicing up to meet the headrests.
The new car also gets exclusive front and rear fascias, to further distinguish it from the regular Boxster, and there's now an air outlet in front of the luggage compartment at the front.
As for the hood, that's operated by hand (though the clasp keeping it shut is electric), and the weight-saving continues into the cabin.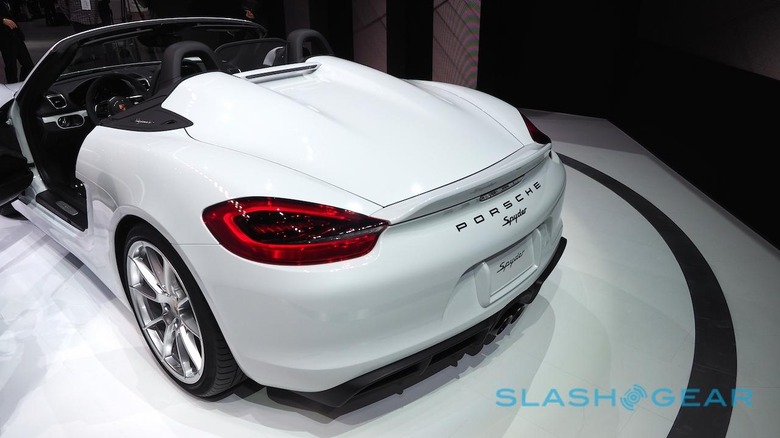 There, the radio and air-conditioning system are optional, allowing buyers to pick between comfort or weight saving. The seats, too, are special: skinny carbon-fiber Sport Seats Plus, with exposed mounts.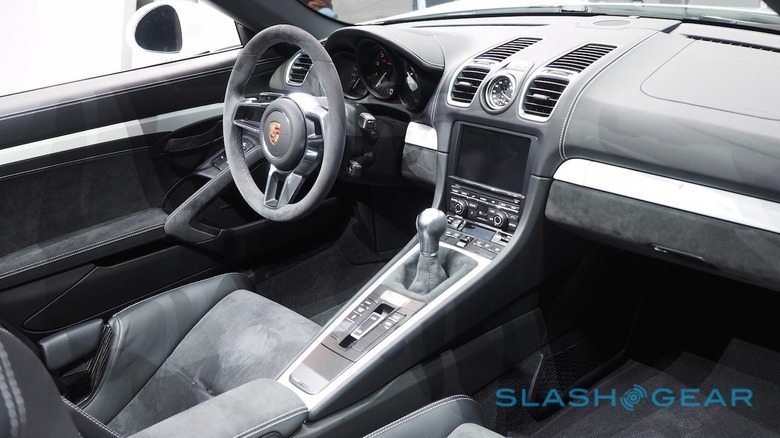 Wafer-thin, they have cut-outs for a racing harness. While they might look rough on comfort, in actual fact they're surprisingly supportive, though we'd have to take the Boxster Spyder out for an extended play to see how they hold up over longer-term use.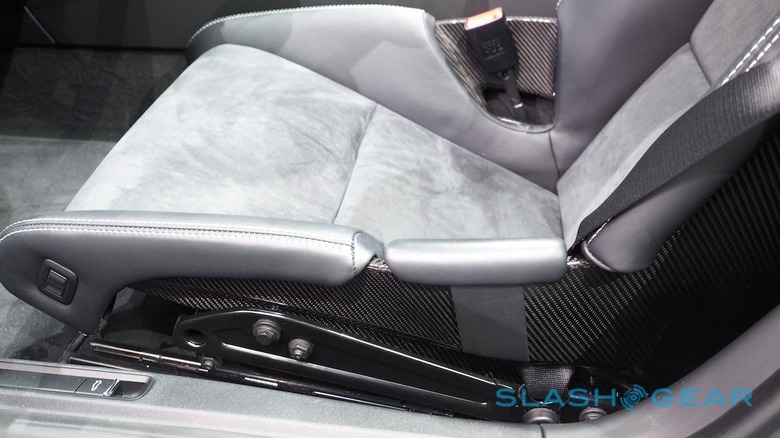 That odd compromise? In a car where Porsche engineers have junked even the plastic door handles in favor of lighter, fabric loops, it's a surprise to see such an over-engineered set of cup-holders.
Not only do they each whirr out of the dashboard above the glove compartment, but they even get a fancy color-matched cover to hide them when not in use.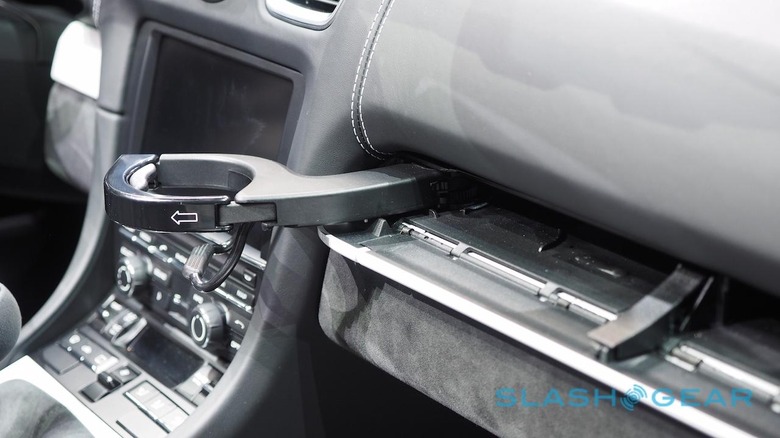 Still, you can forgive Porsche drivers from wanting a place to stow their decaf latte while they drive. The Boxster Spyder will hit forecourts in October, with dealers taking orders from this week at $82,100.