Porsche updates Boxster and Boxster S with the biggest changes in model history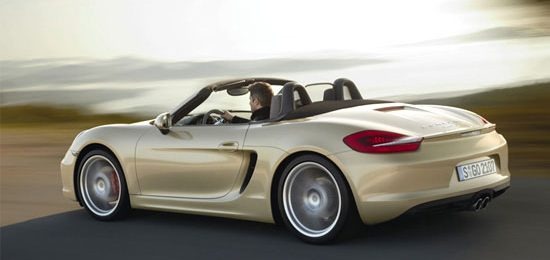 If you are a fan of sports cars, this will float your boat. Porsche has unveiled the new 2013 Boxster and Boxster S convertibles. The sports car maker is calling the new updates to the car the most comprehensive in the history of the Boxster model. The car gets a new lightweight body and a completely redone chassis.
Porsche also notes that the car weighs less than previous generations and has a wider track and a longer wheelbase. Less weight will up performance and wider track and longer wheelbase should help handling as well. The new cars also get electromechanical power steering to improve driving dynamics. The base Boxster gets more power with a 2.7L displacement engine that has 265hp, ten more than the hp rating for the previous version. The Boxster S gains 5hp to 315.
Dispute the power and size gains of the car, the new Boxsters are more fuel-efficient than past models as well. The 2013 Boxster is claimed to be 15% more fuel efficient in the European cycle. The larger size gives more space inside the car and the interior is all new as well. The car will come with a 6-speed manual or the 7-speed Doppelkupplungsgetriebe (PDK) gearbox. The PDK is the most fuel efficient of the two. The 0-60 time for the standard Boxster is 5.4 seconds and the Boxster S can hit the same speed in 4.7 seconds. The cars will hit the US in early summer 2012 at $49,500 base for the Boxster and $60,900 base for the Boxster S.