Porsche to give Apple Music its in-vehicle debut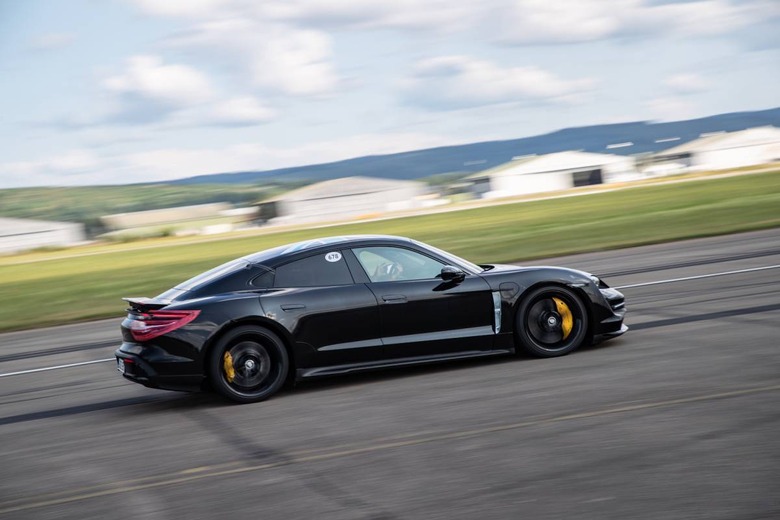 The idea of accessing streaming music from a car's dashboard is nothing new but Apple Music, now Spotify's biggest rival, still isn't a common sight there. Sure, there are cars with Apple CarPlay already inside, but a dedicated and standalone Apple Music app? Not so much. That is the prestigious position that Porsche may be giving Apple's growing music streaming service when it rolls out Apple Music integration to its fleet, starting with the upcoming Taycan.
Porsche isn't simply looking to slap an Apple Music app on the dashboard of its newest models. The integration with the service is intended to go far deeper than that, making it almost like an iPhone on wheels. Porsche intends to offer a seamless experience as if Apple Music was a built-in service that the luxury carmaker developed and offered itself.
For example, Porsche plans on unifying Apple IDs with Taycan IDs so that the same music subscribers enjoy on their iPhones will be the exact same selection in the car without requiring separate logins. Apple Music will also be controlled via Porsche's voice assistant that isn't Siri, something rare for an Apple service.
That's not the only thing Porsche plans to offer its customers, though. In addition to a free six-month Apple Music subscription, Taycan owners will also have three years of free in-car Internet. Of course, after the free Apple Music period is over, users will have to subscribe to the service on their own. But, as Porsche own stats tell it, most car owners are already Apple Music listeners anyway.
Although it will start with the Taycan, Porsche will eventually roll out Apple Music to other cars with support for streaming services. That's separate from CarPlay, which is already available on newer models. This announcement further cements the close relationship Porsche has with Apple and the role the latter's products and services play in a fleet of cars that continues to avoid the likes of Google's Android Auto to have more control over the in-car software and users' data.