Porsche Shows Off New 911 GT3 Interior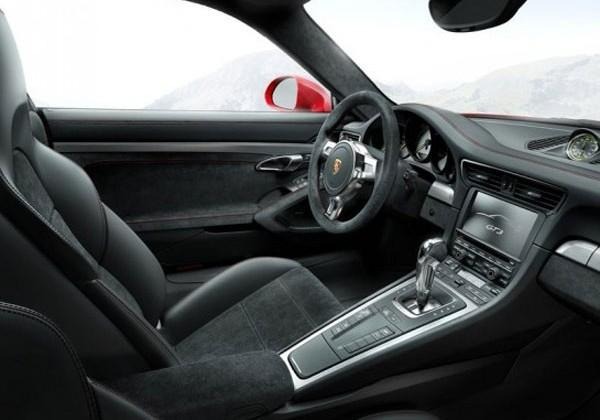 Porsche officially unveiled its fifth-generation 2014 911 GT3 earlier this month. While the vehicle might look a lot on the outside like previous versions, it was substantially new inside and out. The new 911 GT3 will go on sale in late 2013 with a starting price of $130,400.
As you expect from a new Porsche, the vehicle has impressive performance with a top speed of 195 mph and the ability to hit 60 mph from a standstill in 3.3 seconds. We already know a bit about the performance and powertrain for the new Porsche, but we didn't know much about the interior. In previous years, the insides of the Porsche 911 weren't exactly spectacular looking.
The interiors were particularly spartan in the performance oriented 911 GT3 and GT3 RS versions of the 911. Inside the new GT3, the cockpit looks all business and certainly has the style that should go along with a car costing over $130,000. Porsche is showing off the insides of the new car on video and it looks glorious.
Sports car purists may lament the fact that there is no manual transmission in this car. Porsche developed a special paddle shifted PDK transmission just for the 911 GT3. You can check out the video below and see the insides of the fastest naturally aspirated 911 Porsche offers.
[via Motorward]