Porsche Macan Sports SUV Revealed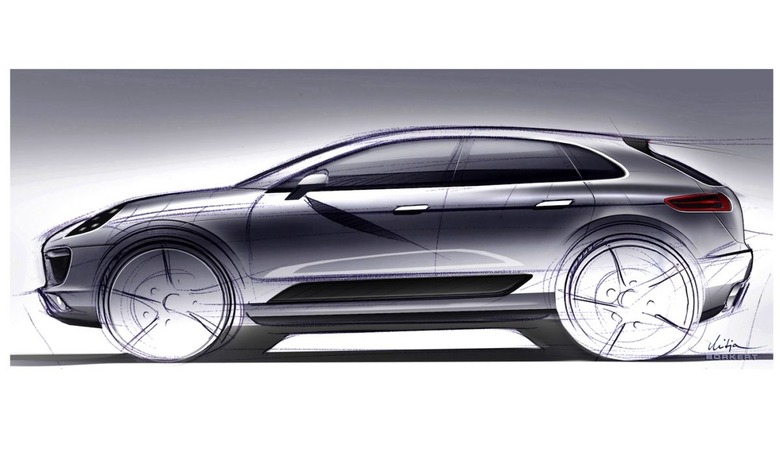 Porsche has detailed its upcoming sports SUV, the Porsche Macan, promising both the off-road capabilities of the Cayenne but the sports appeal of Porsche's traditional line. Named after the Indonesian word for "tiger", the Macan is expected to roll off production lines in Germany sometime in 2013, though so far all we have on the aesthetics is this hasty sketch.
Details on powertrain, performance and other fundamental elements are also unclear, with Porsche playing details on the Macan close to its chest. However, what the company will say is that Macan production is going to be a big deal: Porsche is turning its Saxony site into a full assembly line and paint shop, with the addition of 1,000 new jobs.
The Macan is Porsche's fifth model line, following in the tyre marks of the 911, the Boxster, the Cayman, the Cayenne and the Panamera. The latter two models have been somewhat divisive among Porsche enthusiasts, with the Cayenne SUV prompting questions as to whether an off-road vehicle is something that fits in with the company's DNA, and the Panamera's distinctive four-door styling not meeting with universal approval.
Still, we'll be happy just as long as the Macan performs better than the Porsche Design BlackBerry P'9981 we reviewed earlier in the week.