Porsche Cayenne expansion tipped in the works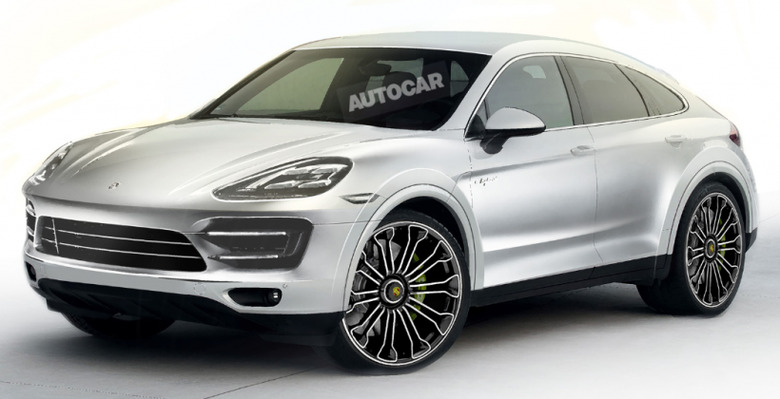 The folks at AutoCar have received word from "a senior Porsche official" that the auto maker is working on an expansion to its Cayenne line with a new five-door coupe — a sportier version of the Cayenne model. If all goes as rumored, the model will debut in 2018.
Word has it the sportier Cayenne coupe will be offered with a variety of gas and diesel engine options, as well a plug-in hybrid model for each fuel type. Not surprisingly, the model is said to address similar models from competitors, including the BMW X6.
It seems approval for the model to go ahead into production hasn't yet been finalized, but is "likely at present". The design is hinted at in the image above, and is said to be "edgier" than the current Cayenne, including a sloping rear and narrow glasshouse. With the update will also come a large price tag by about 15-percent to 20-percent.
Said AutoCar's Porsche insider, "We have been considering launching a more sporting derivative of the Cayenne for some time now. The problem has been the production capacity at our Leipzip factory and the strong sales of the regular Cayenne."
SOURCE: AutoCar