Porsche Carrera 4 Black Edition options and specs detailed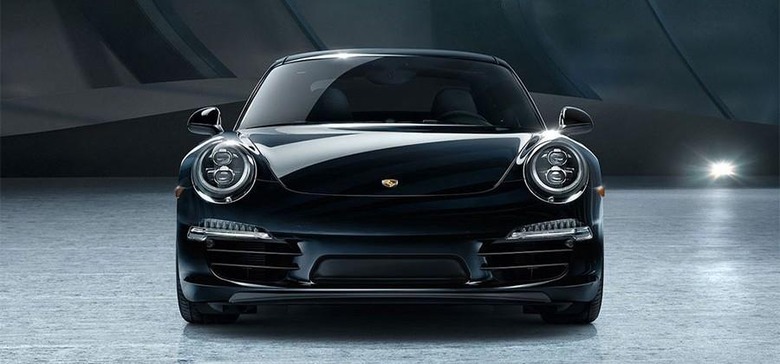 We talked briefly about the new Porsche 911 Carrera Black Edition car when it and the Black Edition Boxster were announced back in May. Now that it's closer to time for people to start buying the 2016 Carrera 4 Black Edition all the details and options for the car have been announced along with pricing. The car starts at $94,800 and has a 3.4L H-6 engine making 350hp.
The standard transmission is a 7-speed manual with overdrive. That 7th gear would be the overdrive I would assume. It's easy to think of the 911 as a two seater, but the car does have a backseat and claims to hold four people. Granted putting a normal size adult back there will be an exercise in contortion. The Carrera 4 is an AWD car and it weighs in at 3,153 pounds, not exactly a lightweight.
Options for the Carrera 4 Black Edition include metallic black paint on the outside rather than the standard glossy black paint. Inside the car, you can have any interior color you want as long as it's black. Buyers can choose from a few levels of leather trim ranging from partial leather trim to full leather seating.
Porsche gives no details on fuel economy; this isn't a car you buy if you are looking to be efficient. Buyers can choose from several wheel options with the 20-inch 911 Turbo design wheels as standard. 14-way power sports seats are optional, along with a smoking package and a multifunction steering wheel. Porsche gives buyers the Porsche Communication management system standard.
SOURCE: Autoblog