Porsche 918 Hybrid final tuning squeezes out more performance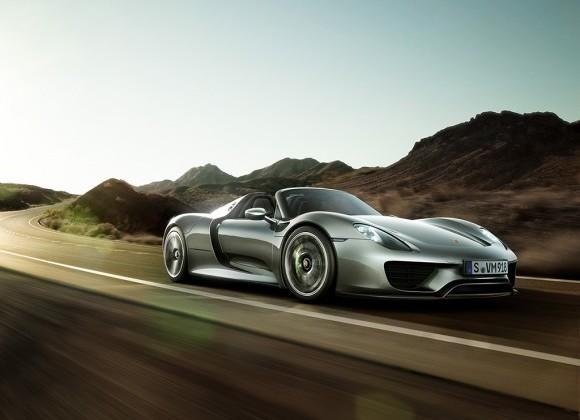 The first time Porsche announced that its slick hybrid supercar called the 918 Spyder would be going into production was back in 2010. Since that announcement, all of the details on the 918 Spyder have been unveiled and the car will soon be available to purchase for the wealthy sports car fan. Porsche has recently announced that its final tuning for the car has squeezed out even more performance.
Porsche says that its final tuning of the hybrid supercar has resulted in the ability for the car to go from 0 to 60 mph in 2.5 seconds. That is an improvement of 0.2 seconds from the previous value. Buyers of the 918 Spyder that opt for the Weissach package will get even more performance from the vehicle.
The Weissach package gives the car the ability to accelerate from 0 to 124 mph in 7.2 seconds. That is an improvement of 0.5-seconds. The car is also able to accelerate to 186 mph in 19.9 seconds, an improvement of 2.1 seconds from the original tuning.
The performance of the car in pure electric mode has also improved. The car can reach 62 mph on electricity alone in 6.2 seconds. That is 7/10 of a second faster than before. Weissach package cars can reach 62 mph on electricity in 6.1 seconds.
SOURCE: Porsche