Porsche 911 Targa 4 GTS gets faster, sportier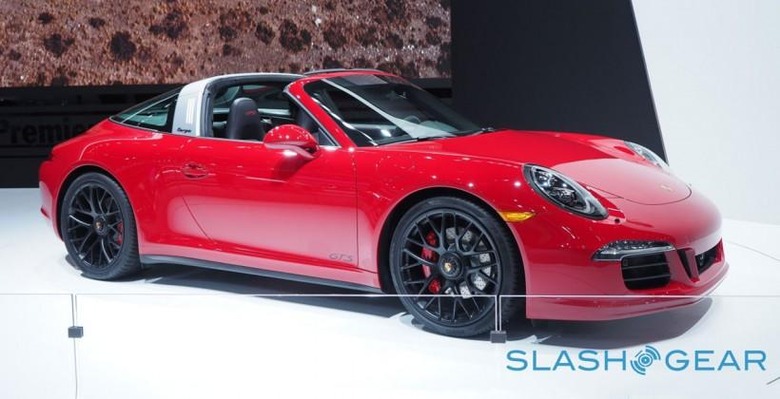 This week the folks at Porsche have revealed their newest Targa vehicle, bringing this sleek machine to NAIAS 2015 to show Detroit. You'll find this vehicle coming with open-air driving, all-wheel drive, and a sporty exterior. Rolling with Porsche's GTS line features, you'll have a 3.8-liter flat-six with 424 horsepower. Porsche suggests that this vehicle will be blasting 0 to 60 mph in 4.1 seconds – its top speed is 186 miles per hour. This vehicle works with a wider Carrera 4 body than previous releases, 20-inch wheels and sport design side mirrors bringing this GTS machine in with a sharp look.
Up close you'll find GTS signatures on both doors, chrome exhaust pipes, and Targa emblems on the silver band around the top. Aside from that one silver band and black hubcaps, the rest of this vehicle is all Porsche red. Light covers are red – save a slight black border up front – and a small bit of the backside is black – otherwise it's all fire.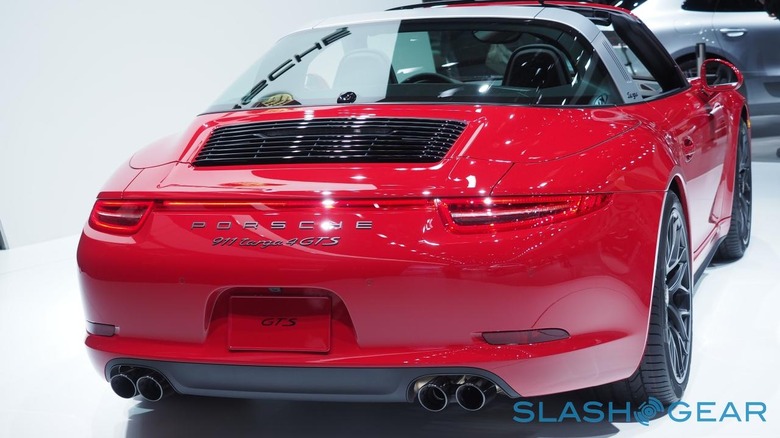 While you're meant to drive this vehicle with the top down, so to speak, you'll also be rolling with a 430-horsepower engine. This and the low weight of the vehicle mean you'll also be able to put the top up and go very, very fast. At 186 miles per hour, you're probably not going to want the wind whipping through your hair.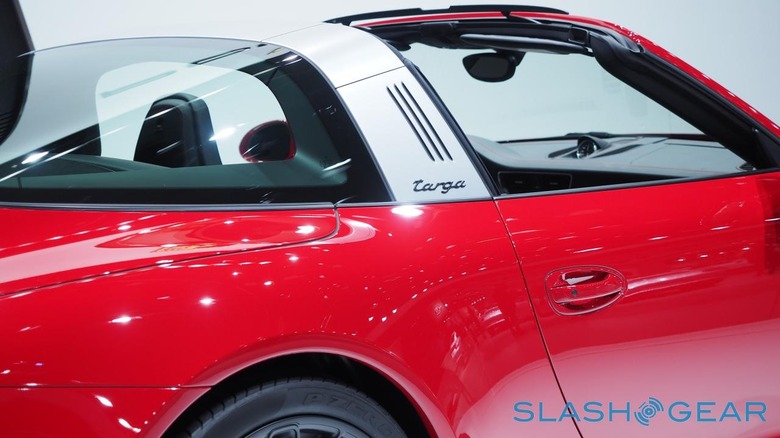 A flat six revving up 7,500 RPM is something you're going to be pumped up to hear. All 3,500 pounds of this vehicle are being prepped for speedy transport.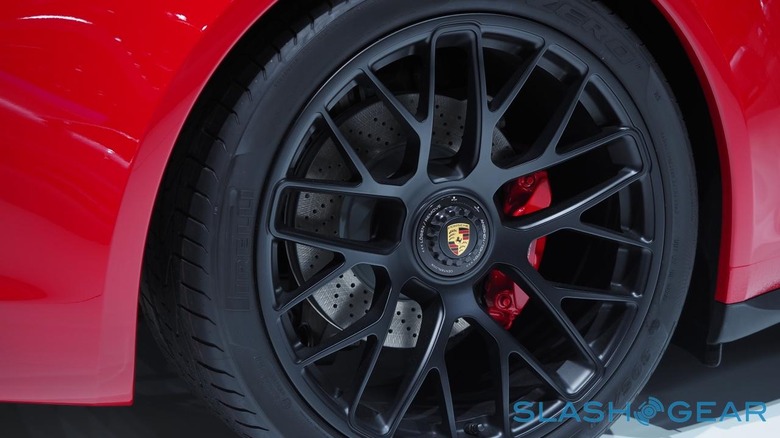 Certainly not for long trips, of course, as you've got just 4.4 cubic feet of trunk space up front. The trunk is up front while the engine sits in back, if it wasn't already obvious.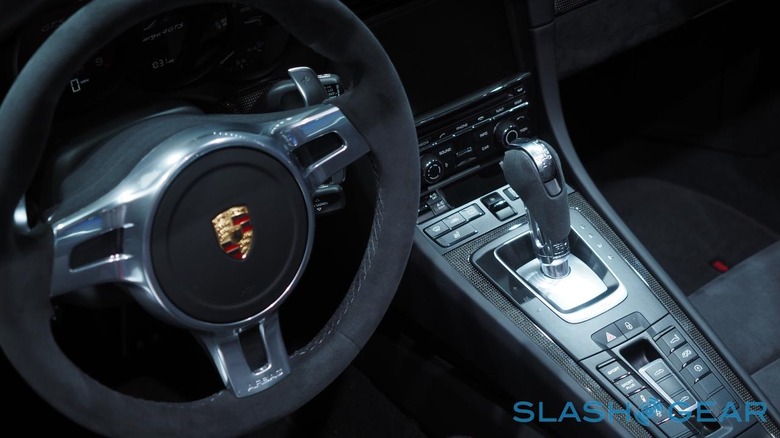 The non-GTS Targa 4 works with 18-MPG in the city and 26-MPG on the highway. Imagine the GTS feature in play and you'll be going well low of those numbers.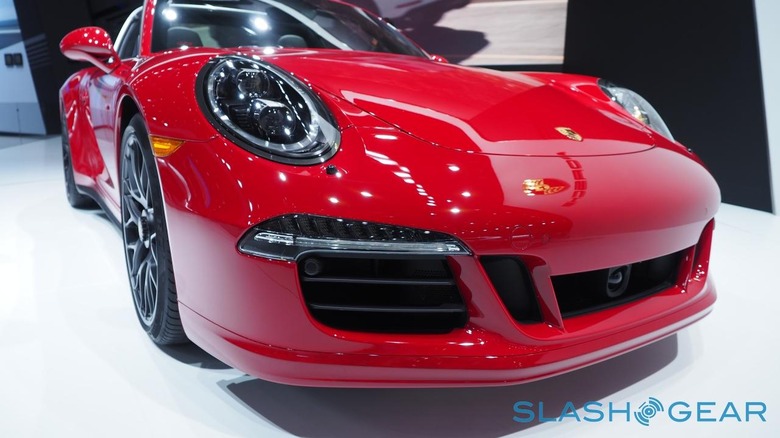 The base price of this vehicle is $132,800 USD. Porsche suggests they'll be bringing on an "extensive package of standard features" in at that price, and we'll see this car on the road later this year – more on when as soon as we know.