Popcornflix hits 1 million downloads via Roku platform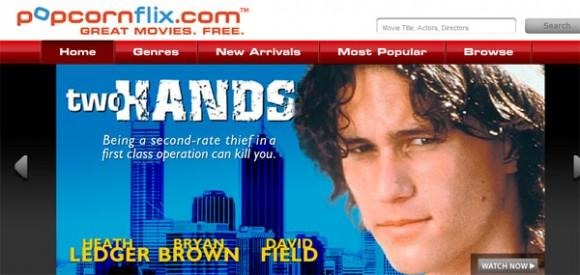 We've talked a lot about the Roku platform over the years. Roku offers a variety of set top boxes and other offerings that bring streaming media and smart TV functionality to standard televisions. Roku streaming media devices have a number of applications that can be downloaded to bring various streaming services to the viewer.
One of those streaming applications that can be downloaded is a free offering called Popcornflix. Many of the streaming offerings that Roku offers require a monthly subscription and rental fees, but Popcornflix offers content for free. Last summer we talked about the service and the fact that it hit 400,000 users via Roku.
Now approximately 9 months later the streaming movie service has announced that it has reached 1 million downloads on the Roku platform in the US. The service is also available in the UK and Canada via Roku devices in those countries. Popcornflix promises access to hundreds of films including theatrically released titles and independent films with top Hollywood actors.
The service has movies available with actors such as Brad Pitt and many others. Users of the service can search for films by title, actor, director, or browse movies in genres. Popcornflix is an ad supported film network so viewers will have to view some ads.
[via Popcornflix]