Popcorn Time shuts down shortly after launch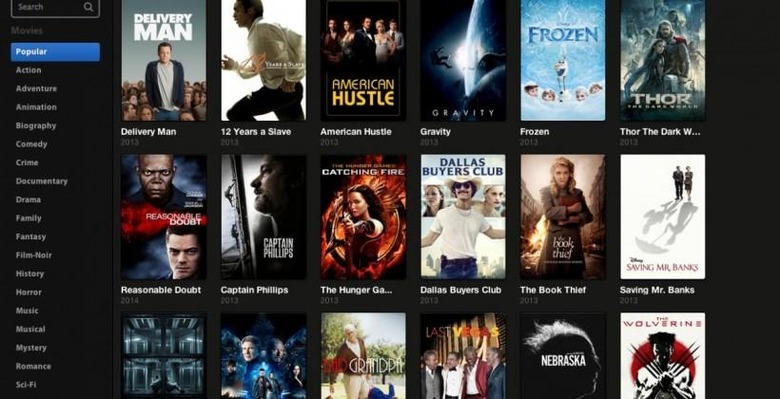 Popcorn Time surfaced earlier this week and was quickly labeled "the Netflix of piracy", providing easy access to illegal movies via a sophisticated-looking app. Fast-forward a few days after its launch, and the service's app has been taken down, with the folks behind it saying "the experiment has come to an end."
The folks behind Popcorn Time detail their short experience in the public eye, saying that the Popcorn Time app was installed "in every single country on Earth. Even the two that don't have internet access." They also say their app is legal, that they checked on such legalities four times to be sure.
They went on to speak about the nature of the movie and entertainment industry as a whole, speaking of issues with access and restrictions that many consumers seek to avoid. At the heart of it all, they say standing against "an old fashioned industry" has costs that are too high.
Said the statement from the company in part: "Popcorn Time is shutting down today. Not because we ran out of energy, commitment, focus or allies. But because we need to move on with our lives. Our experiment has put us at the doors of endless debates about piracy and copyright, legal threats and the shady machinery that makes us feel in danger for doing what we love. And that's not a battle we want a place in."
SOURCE: Popcorn Time and Medium