PonoMusic music service and media player heads to Kickstarter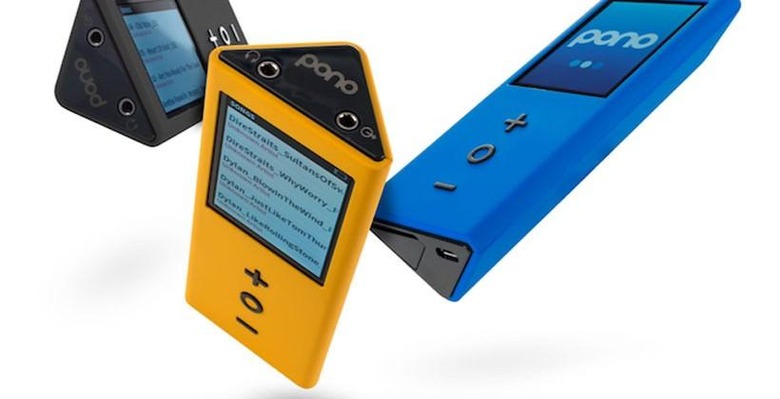 Neil young is a musician that has been getting a new high-end music service and media player ready for music fans out there that want the best quality possible. The music service is called PonoMusic and the player is called the PonoPlayer. Young has been working on this project for a while now and said back in January of 2012 that he wanted to continue Steve Jobs' music legacy started with the iPod.
The triangular PonoPlayer was revealed back in September of 2012. At SXSW 2014 Young has offered up some new details on the music service and the device, including when it will launch and how much the player will cost.
The PonoPlayer will launch via Kickstarter for $399 and will offer 128GB of storage. The Kickstarter project will kick off on March 15. The PonoPlayer has been created in conjunction with Ayre Acoustics. The 128GB of storage inside the device will be able to store 1000 to 2000 high-resolution digital albums.
The player is built using zero-feedback circuitry and a digital filter that stop pre-ringing. Those are apparently important features for audiophiles. If the integrated storage isn't enough, the player will also have a memory card slot for expansion. The music service promises high-resolution files from major and independent labels.
SOURCE: Pitchfork