Polycom announces RealPresence CloudAXIS Suite for easier access to third-party video chat apps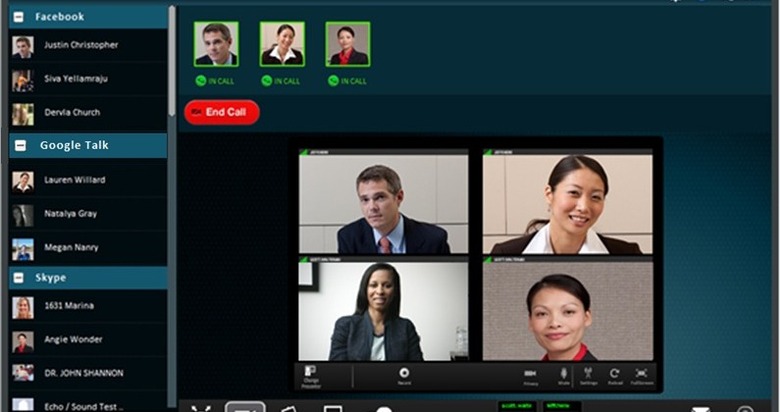 Polycom has been a dominate figure when it comes to video conferencing in the enterprise market. However, the company is looking to shake things up with a suite of products that will make it easier and more affordable to communicate with other people. Polycom's new RealPresence CloudAXIS Suite allows users to connect with anyone using a selection of different video chat applications, like Skype, Facebook, and Google Talk.
One of the coolest features of the new suite is its cloud-based platform that allows users to chat with others right through a web browser, so there's no need for both parties to have anything more installed on their computers. This not only makes it easier for businesses to communicate with one another, but it also removes a lot of the hassle associated with video conferencing,
The CloudAXIS Suite will be available for both large enterprises and service providers, and will offer what Polycom calls Video Collaboration as a Service (VCaaS) on private or public clouds. Overall, the new suite revolves around better user-friendliness and improved support for other video chat programs to make it easier to communicate with more people.
While Polycom's CloudAXIS Suite will only be available in the corporate sphere, the included features would be excellent for regular consumers as well, and if or when a time comes when a company creates an easy, no-hassle solution like this for consumers, it would definitely be a big hit.