Polestar Cyan Racing enters FIA WTCC Series with S60 Polestar racers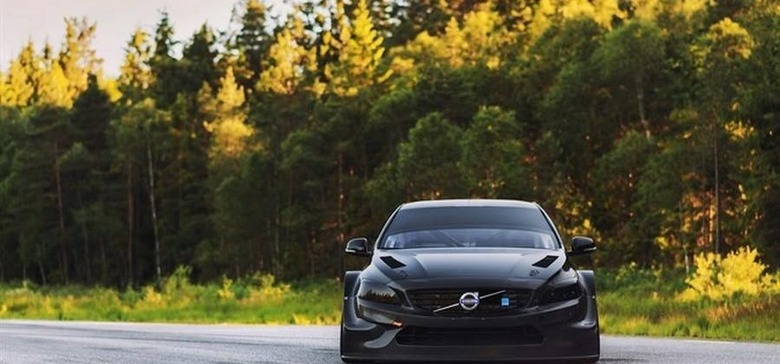 Polestar Cyan Racing has announced that it plans to enter into the FIA World Touring Car Championship racing series in 2016. The race team will enter the fray with a sweet pair of Volvo S60 Polestar racing cars. The program is a multi-year deal and the announcement comes on the 30th anniversary of Volvo winning the 1985 European Touring Car Championship.
The racing car that will be used for 2016 is the all new Volvo S60 Polestar TC1 racecar. As you would expect, Volvo is mum on the bulk of the specs of the racer. It doesn't want the competition to know what the car is all about.
It looks sinister in black with lots of spats and aerodynamic wings on the outside of the car to provide downforce and reduce lift at speed. What we do know spec wise is that the S60 Polestar TC1 racer uses a 4-cylinder turbo engine making 400hp.
The race engine is based on the technology used in the Drive-E Volvo engine family. More information on the new racing program will be announced in the future. Volvo is also clear that it hasn't acquired the Polestar racing team, which still belongs to Christian Dahl.
SOURCE: Volvo