Polaroid's new XS1000i, the newest Action Sports Camera hands-on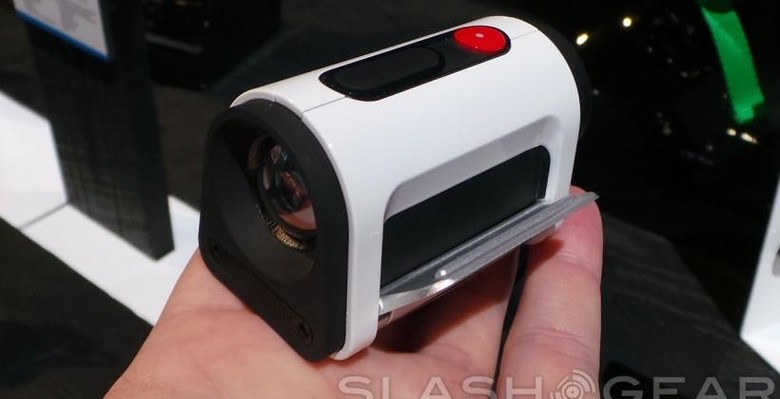 Polaroid's new XS1000i Action Sports Video cam is on display here at CES 2014, and we were lucky enough to get a quick hands-on with it. Small, light, and powerful, we're anticipating Polaroid's new camera to make an impact when it's launched this summer. Instead of being an also-ran to the sports camera genre, Polaroid is coming in with guns blazing.
The patent pending mounting system is unique, and offers quick attachment and release for the cam. The XS1000i is also really light, and really small, making us wonder how they packed so much good stuff inside. A 16MP CMOS Sensor lets you shoot at up to 1080p, which can be scaled back to 960p or 720p. You can also shoot at up to 170-degrees with the ultra wide angle lens.
With sports comes movement, and with movement comes vibration. Polaroid anticipated this, and the XS1000i features a G-sensor with anti shake, and can be turned on or off at your will. In addition to being shockproof, the camera is also waterproof up to 30 feet. Go ahead, go swimming with sharks. Polaroid dares you.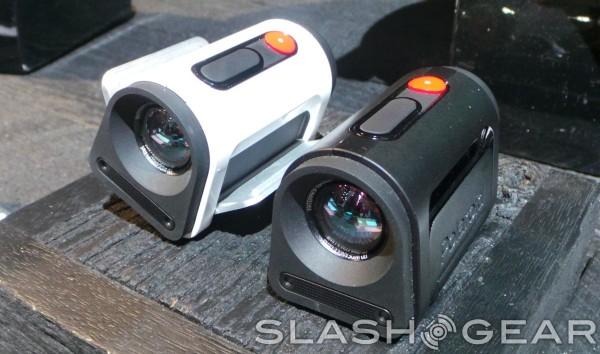 A really intersting feature is the XS100i's iOS and Android compatibility. Polaroid tells us their camera will have an ap, and broadcast to it in real time. So, if your friends are snowboarding while you're in Tahiti surfing, you can all share the experience! Really, though, it does make for some cool use-case scenarios, and real-time is an interesting wrinkle we'd love to test further.
Polaroid tells us the XS1000i will be available this summer, and come in a variety of colors. We saw the black and white options, but Polaroid tells us red, blue, and green are likely coming as well, though that hasn't been decided just yet. Pricing is also up in the air, and unlike the C3, Polaroid couldn't even give us a ballpark idea. We'll still be on the lookout for it, though.