Polaroid Z340 Instant Digital Camera prints photos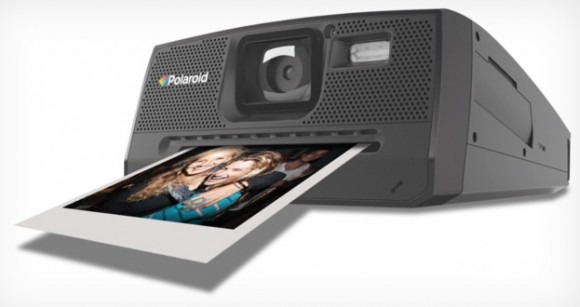 Polaroid announced a new digital camera this week called the Z340 Instant Digital Camera that can print photos on the spot, much like classic Polaroid Spectra cameras of the 80s. But this new take on the retro form packs in a 14-megapixel sensor and includes a 2.7-inch LCD image viewer among other new digital functions.
The Z340 Instant Digital Camera is fairly bulky at one-pound, seven ounces, due to its integrated Zink zero-ink printer. But sleek style certainly won't be why you'll be interested in this nostalgic device. It prints 3- by 4-inch photos on demand and since its digital now, you can preview the images on the 2.7-inch LCD display before you print.
Not only can you be more selective now about which photos you print, you can even make some edits to the images beforehand. For instance, you can crop and choose between Polaroid's classic white border or other frame styles from design libraries stored on the camera.
The camera also comes with an SD card slot and can print up to 25 images and capture up to 75 images on a single charge. The Z340 is priced at $299.99, but the Zink printing paper will cost $20 for a 30-sheet pack.
[
TheVerge]