Polaroid Snap Touch instant camera boasts touchscreen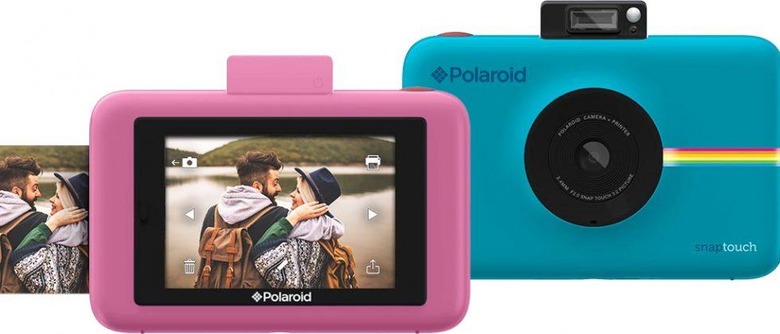 Leica recently introduced its "Sofort" instant camera, an offering that in some ways pales in comparison to Polaroid's new Snap Touch instant camera. Unlike most instant cameras, the Snap Touch features a large 3.5-inch touchscreen on the back, blending the best elements of instant and digital cameras to make the process of near-analog photography all the more fun and convenient. The camera also supports recording video, offers Bluetooth, and more.
An instant camera, of course, is a camera that prints a photo out on film nearly instantly after it was taken, long having been the easiest way to get a physical photo as fast as possible. The Polaroid Snap Touch prints 2-inch x 3-inch color photos, but can also record 720p and 1080p videos. There's a speaker and microphone built-in for that aforementioned video recording, as well as a microSD card slot with support for capacities up to 128GB.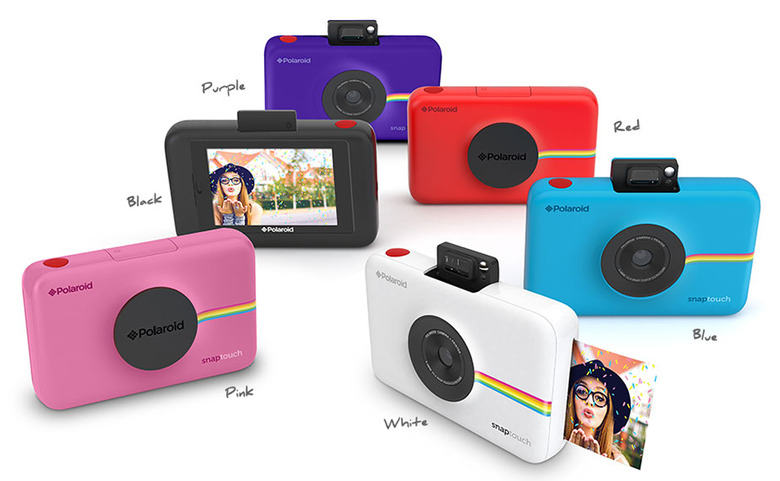 The photos are printed using Zink Zero technology, which makes them waterproof and eschews traditional ink. There's a Photo Booth mode and a burst photo mode, as well as an auto timer, editing features like digital stickers, filters, and photo borders, and an integrated selfie mirror for seeing yourself when you take a photo.
The Snap Touch takes 13-megapixel photos, which are edited using the related Polaroid Print app for Android and iOS. Other features include a built-in rechargeable Li-ion battery and a micro USB port. The camera is offered in red, white, pink, purple, black, and blue colors.
If you buy the Polaroid Snap Touch with a 50-pack of photo papers, you'll spend $179.99 USD. If you buy the paper separately, it'll run you $9.99 for a 20-pack, $14.99 for a 30-pack, $24.99 for a 50-pack, and $49.88 for a 100-pack.