Polaroid Pop Instant Digital Camera spits out small printed photos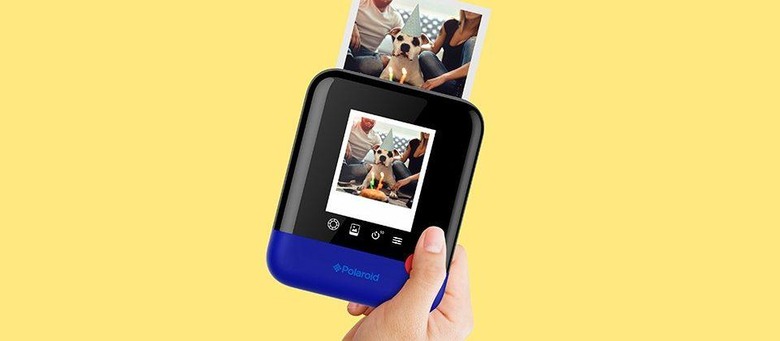 Polaroid has another camera on the market that can print physical photographs, this one the Polaroid Pop Instant Camera. This small camera made its debut at CES 2017; with it, photographers can print instant 3x4" photos, the very thing for which Polaroid is famous. This camera is somewhat similar to the maker's previous Snap cameras, using the ZINK Zero Ink printer integrated within the model to print the photos.
This camera utilizes the ZINK printer, which doesn't use ink, hence the name. Instead, this printing technology uses heat and a special type of paper with embedded dye crystals. The result is a smudge-proof full color image that is said to have a long-lasting quality. This enables the device to produce photo prints easily without messy ink and other issues.
The ZINK photo paper has an adhesive backing, allowing users to apply them like stickers onto items. The camera itself, meanwhile, has Bluetooth and WiFi and can be connected to an Android or iOS device using the Polaroid print app. This app allows users to add things like filters and otherwise edit the images.
Speaking about Polaroid Pop, company CEO Scott W Hardy said:
Polaroid is celebrating its 80th anniversary in 2017 and we could not think of a better way to kick-off this milestone year than with the debut of the Polaroid Pop instant digital camera at CES 2017. Perfectly blending nostalgia with modern design and functionality, the Polaroid Pop embodies the brand's 80-year history; staying true to the Polaroid core values of sharing, instant, fun and easy-of-use, while pushing the envelope with a fresh form factor and the latest technology.
Polaroid hasn't revealed the pricing yet, but says the camera will be available to buy in the fourth quarter of this year.