Polaroid launching stores to print your smartphone photos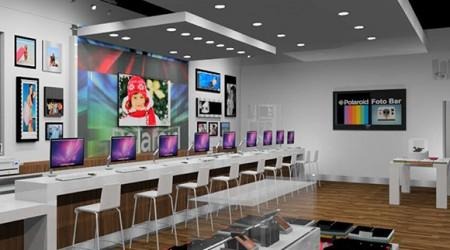 Polaroid's biggest days might be behind them, but that isn't stopping the company from coming up with new and unique ideas. Polaroid is planning on opening a chain of brick-and-mortar stores that are specifically built to print and edit all of your smartphone photos, as well as photos uploaded to Facebook or other social site. The company is calling its stores Fotobar.
They plan to open at least ten new retail stores this year. Fotobar initially opened as an online-only store in October, specializing in printing photos from phones or social services and offering different editing tools and filters. While you can easily edit and print photos almost anywhere nowadays, Polaroid is banking on its trained staff at Fotobars who can guide users through the process and on evoke the "classic Polaroid experience."
The first Polaroid Fotobar store will open in Florida next month, and it will allow in-store customers to wirelessly transmit their images stored on their smartphone or tablet to a bar-top workstation computer. From there, the photos can be edited and a number of filters can be added, which most smartphone apps can do anyway.
Once the images are done and ready for printing, users can then have the images printed on a number of different materials, including metal, wood, and bamboo, as well as choose from various framing options. The idea is to make your often-forgotten digital images feel like works of art — something that you can hang on your wall and show your friends.