Polaroid Lab prints iPhone photos without ink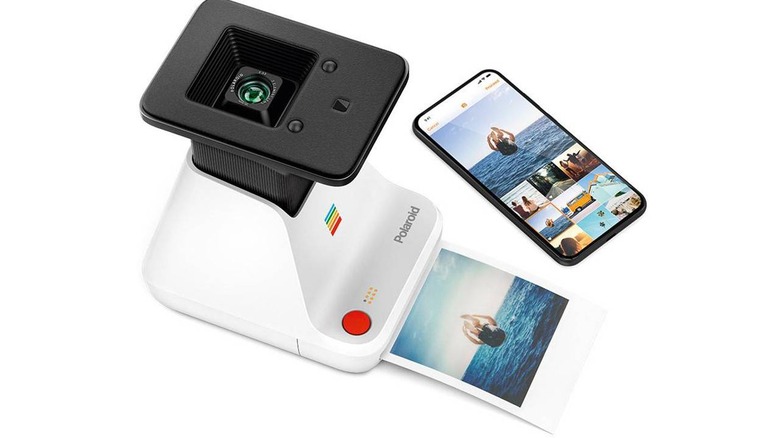 Printing photos taken with your phone can sometimes be an involved process, and the freshly-announced Polaroid Lab is looking to remove some of that hassle. With it, you can print out your smartphone photos on Polaroid film, giving you an instant, physical picture. The Polaroid Lab definitely seems like a niche product, but for those who miss the glory days of instant cameras, it could be a worthwhile buy.
The Polaroid Lab was introduced today by way of a new video, which doesn't tell us very much about the device itself. In the video, we see users placing their phone face-down on the top of the device, pressing a button on the Lab's body, and then getting a print out of their chosen smartphone images.
According to a brief hands-on by
, the process is (or at least can be) a little more complex than that. Users need to download the Polaroid Originals app before they can print out their photos with the Lab. That app will help ensure that your phone is lined up correctly when you place it on top of the printer, and it'll also allow you to tweak image settings like exposure and color correction.
You'll be able to print out your photos as single Polaroid shots or as collages comprised of nine separate images, and within the Polaroid Originals app, you can even assign a video to an image. That way, when you look at the photo using the Originals app, it'll play the video for bit of augmented reality fun.
Years ago, we saw
something similar in the Impossible Project Instant Lab
, so the Polaroid Lab seems to be the next iteration of that. The Verge reports that the Polaroid Lab will use any instant film aside from the SX-70 and works with iPhone 6 or later and "most" Android phones. No release date has been set yet, but expect it to run around $129.99 when it arrives.