Polaroid announces new line of sports video cameras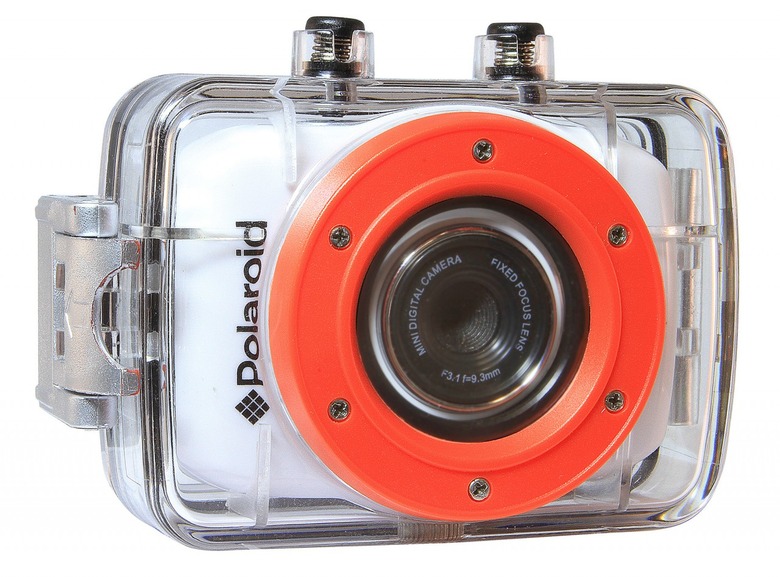 If you're an adventurous type of person, then Polaroid has a new line of sports video cameras aimed directly at you. Revealed at Photokina, the new Polaroid XS line is for those who need their cameras to stand up to abuse while still being portable enough to record and snap pictures on the go. The average consumer probably won't find much value in these cameras, but if you're a sports enthusiast and spend every weekend taking in nature, these are the cameras for you.
We'll start with the Polaroid XS7 (pictured above), which features a professional CMOS sensor that can capture video in 720p and snap 5-megapixel pictures. This camera features a 2-inch screen on the back that allows you to immediately check out your pictures and video, and comes encased in a waterproof shell. That case means that the XS7 can be submerged in up to 10 meters of water without taking damage, so those who like to spend their free time scuba diving or snorkeling might want to give this one a look.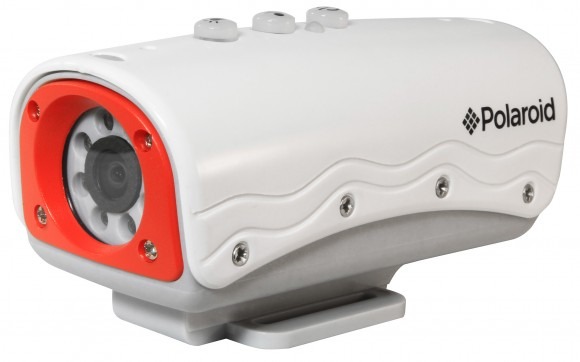 Next up is the XS20, which features the same professional CMOS sensor as the XS7. Like the XS7, the XS20 is waterproof as well, although this one can handle depths up to 20 meters. It also comes with 8 LEDs for "shooting in all environments," and a battery that Polaroid claims can shoot for three hours. Finally, the XS20 comes equipped with motion sensors to initiate recording, which would make the XS20 a good choice for security recording – it even looks like a security camera in the image above.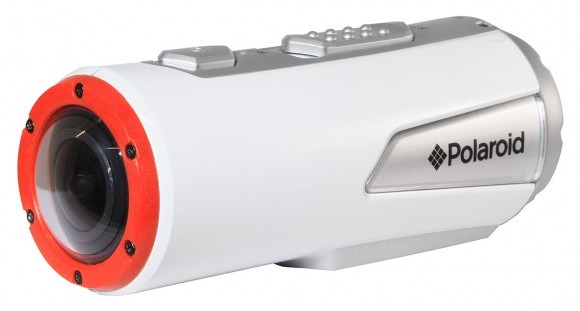 Rounding out these three new cameras is the XS100, the best of the bunch. The XS100 sports a professional 5MP sensor, with 720p, 960p, and 1080p recording capabilities, along with the ability to shoot 3MP, 5MP, and 16MP images. It's ultra wide lens gives a 170° shooting angle, and it has multiple frame rate settings to take advantage of, ranging from burst shooting mode to slow motion. Like the other two cameras, the XS100 is waterproof (up to 10 meters), and on the inside, we've got a auto rotation G-sensor, which means that the camera will "always capture the best shot, no matter it's position."
All three of these cameras come packed with bike and helmet mounts, so if you're always looking for the next big adventure, you can have your camera with you and shooting at all times. The prices seem pretty reasonable too, with the XS7 coming in at $69.99, the XS20 at $99.99, and the XS100 at $199.99. All three will be available at Polaroid retailers starting in mid-October, though a specific release date is still unknown. Are any of these cameras for you?