Polaroid plans to roll out a couple new products for the upcoming CES 2014, among them being the new 50-inch Roku Ready Smart TV, model 50GSR7100. As you may image, this offering is a smart TV that runs Roku's popular channels-based interface. The functionality comes via the Roku Smart Stick, a dongle that, in this case, is integrated into the TV for always-there access to apps like Netflix, Hulu Plus, Amazon Prime, and more.
The Roku Ready Smart TV, though not detailed too much at this point, is said to use an integrated Roku Streaming Stick, which is powered via the MHL port. By the sounds of it, then, the Streaming Stick is used the same as a consumer would use it — plugged into the relevant port — but perhaps not removable, hence the "integrated" claim. We'll know for sure come CES, which we'll be attending to update you with all the latest happenings.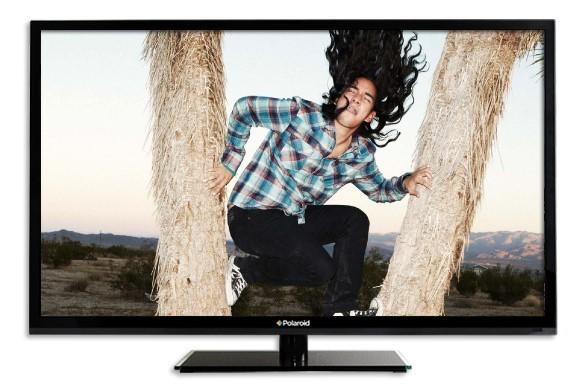 Beyond the Roku Streaming Stick functionality, the Roku Ready Smart TV features three HDMI video-in ports, allowing for use with other dongles, set-top boxes, or similar video devices. Polaroid hocks it as having a modern design, as well, so that it'll look snazzy in an entertainment setup. There will be a custom remote and app.
Said Polaroid President and CEO Scott W. Hardy, "Not many people realize that Edwin Land was a pioneer in developing the polarizing technology used in modern televisions. We are excited to bring consumers a state-of-the-art product at an affordable price point. Families can share more movie nights together with our new home entertainment options."
SOURCE: Polaroid