Polar OH1 optical heart rate sensor is for athletes who hate chest straps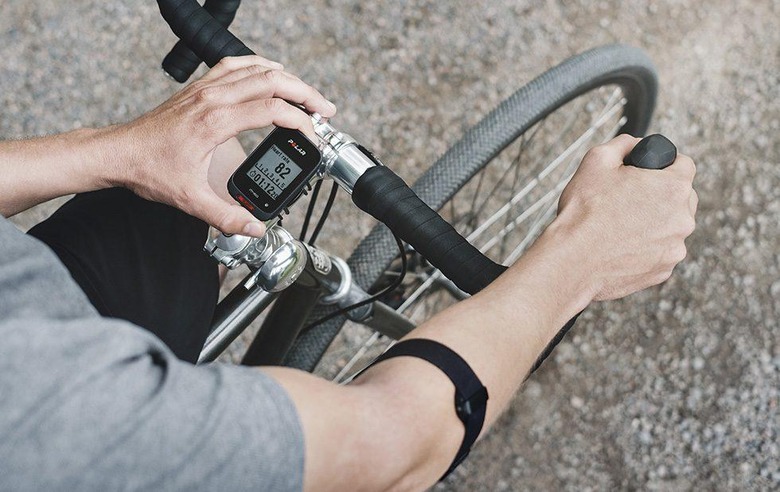 Optical heart rate sensors more often than not come in the form of a chest strap, and it is arguably one of the most hated bit of vital fitness accessories out there. If you count yourself among those who hate trying to jog or exercise with a chest strap in place, Polar has some good news: a new optical heart rate sensor designed to be worn on the arm.
Tracking your heart rate provides vital information about the effectiveness of your exercise routine, but doing so in an accurate way is tricky. Chest straps are often the most accurate option, but also the most annoying. More popular but less accurate are heart rate sensors built into fitness wristbands and smartwatches for use around one's wrist.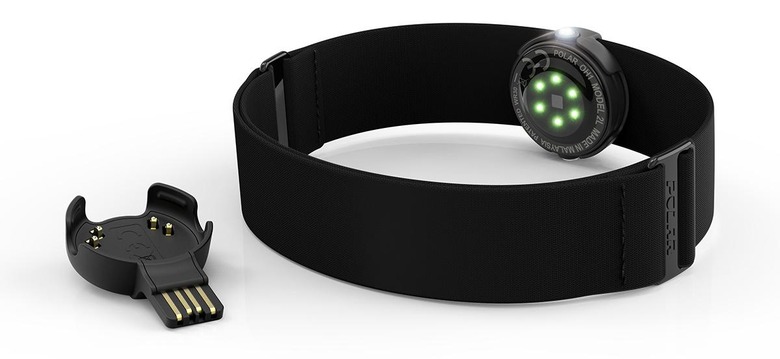 Offering a comprise between the two is the new Polar OH1, an armband heart rate monitor that can be worn on the upper or lower portion of the arm. The wearable boasts a 12-hour battery life and is waterproof to depths as low as 30 meters, making it suitable for swimmers and other athletes who get wet. Integrated storage can hold up to 200 hours' worth of heart rate data, as well.
Polar promises that its chest strap has a high level of accuracy. Users can use it with the Polar Beat mobile app, and also transfer their data to the Polar Flow app; the OH1 can also be used with other fitness apps that support it. The Polar Flow app features a detailed look at one's fitness based on the data it has received, as well as feedback and guidance for activities. The Polar Beat app, in contrast, is a free training app with fitness info.
The armband itself, meanwhile, is described as being both flexible and soft; the heart rate sensor is just a small component within it. The Polar OH1 is available now from Polar's website for $79.95 USD / 79,90 Euro.