Polar Loop fitness wearable understands housework is exhausting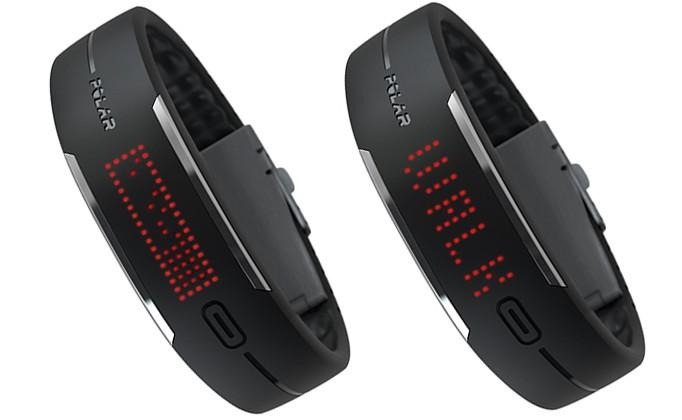 Does the world need another fitness tracker? Polar believes so, and the Polar Loop is its offering, a wrist-worn "smart coaching" wearable that monitors both fitness and sleep. Reminiscent of Nike's Fuelband, complete with an LED display for giving real-time feedback, the Loop supports Bluetooth Smart for low-power connectivity to your smartphone, as well as being waterproof for use when swimming.
As well as tracking movement, in common with all of the fitness wearables we've seen lately, the Loop also factors in heart rate, though you'll need a separate device to actually do that. That, Polar claims, means that activities which might not normally register – such as cycling or swimming – will be correctly logged in its iPhone app.
In total, the Loop can differentiate between five levels of activity, and then calculate a recommendation as to what sort of exercise might be most beneficial. That recommendation can change as the day progresses; for instance, it the wearable might suggest a 30 minute run or even doing cleaning and other housework for a few hours, depending on previous activity levels.

Meanwhile, if you've been sitting for too long, the wristband will remind you to be more active, and there's the facility to look at daily, weekly, and monthly summaries both in the iPhone app and through Polar's web interface.
Polar claims the battery will last for up to five days of constant use, with a custom USB cable used to recharge it.
The Polar Loop is up for preorder now, priced at $109.95, with deliveries expected from October. It'll be offered in black initially, with a red LED display, while a pink version with white LEDs will arrive early in the new year. As for heart rate tracking, Polar's H6 and H7 sensors include Bluetooth Smart and are compatible with the Loop.