Polar A370 fitness tracker brings 'advanced sleep tracking' and more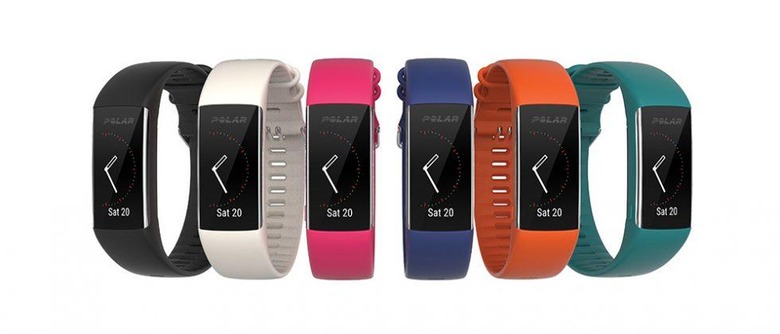 Polar has launched a new fitness and sleep tracker, the Polar A370 wrist wearable. The A370 offers a couple big features, including what Polar calls 'advanced sleep tracking,' as well as continuous heart rate tracking. The wearable is waterproof and features a touch display that provides access to certain information, including incoming notifications. The wearable has launched for preorder ahead of its June release.
The Polar A370 has a modest design with customization options that lets wearers adjust it to suit their 'style preference,' according to the company. The big feature here is the wearable's ability to monitor the user's heart rate continuously, doing so at rates up to every five minutes. When the user performs more strenuous activities, Polar explains that the A370 will start taking higher resolution heart rate measurements due to an integrated 3D accelerometer.
In addition to the continuous heart rate monitoring, the A370 also features Polar Sleep Plus, the wearable's 'advanced' sleep tracking via the company's own algorithm and 'intelligent sleep system.' This is again made possible thanks to the 3D accelerometer, which works in conjunction with the heart rate monitor to keep track of the quality of one's sleep, as well as how long the person is asleep.
The Polar A370 keeps track of how long the person is asleep, the times the wearer fell asleep and woke up, when sleep interruptions took place, and overall sleep patterns. Users are able to rate the quality of their sleep in the morning, helping build their sleep pattern for future reference. Other features, meanwhile, include GPS-related tracking when connected to a smartphone.
The wearable can be preordered now for $179 USD or 199 Euro and will start shipping early next month.
SOURCE: Polar