Polar A300 wearable tracks activity and heart rate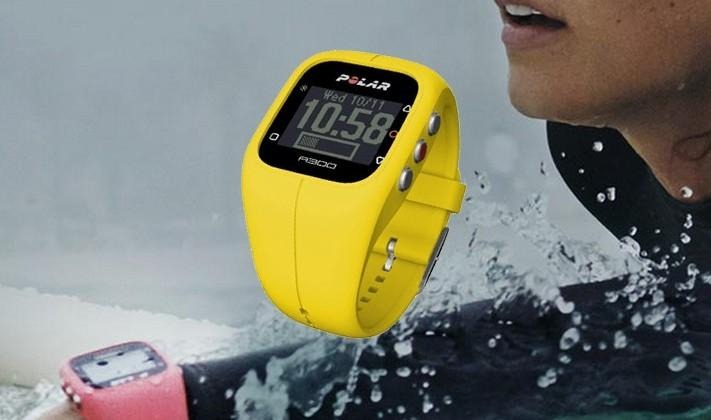 Polar has rolled out a new fitness wearable at CES 2015 called the Polar A300 activity tracker. The device is a watch that you wear on the wrist aimed at fitness enthusiasts and athletes. Polar says that the A300 has the most accurate heart rate monitoring technology around with the ability to monitor activity 24/7. The watch is designed for workouts and every day use.
The A300 has Smart coaching features to help guide both new and experienced athletes to their fitness goals faster and with more efficiency. The watch has interchangeable wristbands and can be had in black, white, pink, blue, grey, or yellow colors.
The watchbands for the A300 can be purchased separately and swapped to suit your tastes on any given day. Polar says that the A300 is waterproof for showering or swimming so users don't have to take it off. When worn with the Polar H7 heart rate sensor, the A300 shows the user insight into heart rate based training via the Smart Coaching features.
In addition to showing heart rate, the A300 also shows calories burned, daily activity including steps taken, and distance traveled. It also tracks restful and restless sleep. Other features include inactivity alerts shown on the screen and vibrations. The watch uses Bluetooth Smart to connect with the Polar H7 heart rate monitor and the smartphone app. Polar will launch the A300 in February for $139.95 alone or $179.95 with the heart rate sensor.
SOURCE: PRNewswire