Pokemon's year of legendary giveaways begins today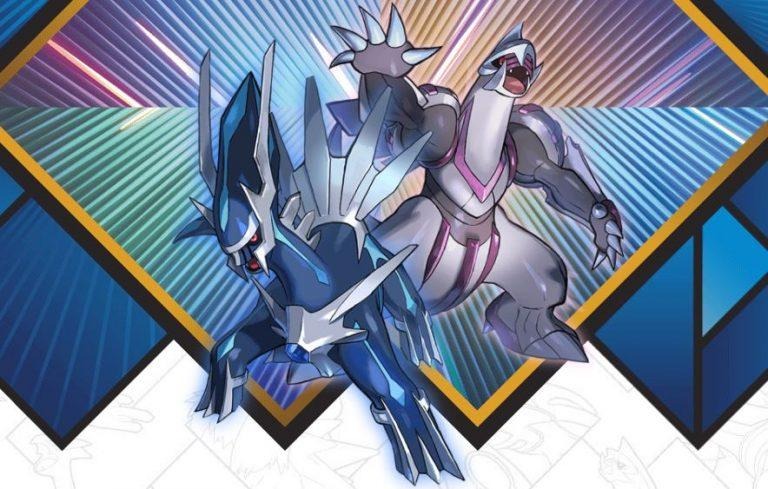 As Game Freak prepares to shift Pokemon away from the 3DS and over to the Switch, Nintendo has launched a big promotion to keep Ultra Sun and Ultra Moon players satisfied throughout the year. Last month, the company revealed that it will be handing out free legendary Pokemon to owners of Sun, Moon, Ultra Sun, and Ultra Moon on 3DS throughout most of 2018. That promotion kicks off today.
Beginning today and running through February 28, you can walk into a GameStop store (or EB Games if you happen to live in Canada) and pick up a code card that will grand you either Dialga or Palkia. Those two served as the version mascots and legendaries for Pokemon Diamond and Pearl, respectively, which were the first Pokemon games made for the Nintendo DS line.
Which legendary you get depends on the version you're playing. If you're redeeming the code in Sun or Ultra Sun, you'll get Palkia, while those on Moon and Ultra Moon will receive Dialga. Both come with full move sets that fit their typing, and if you redeem the code in Ultra Sun or Ultra Moon, they'll also be holding a gold bottle cap when they arrive, a rare item that will bulk up your Pokemon for competitive matches.
To redeem the code and add Dialga or Palkia to your game, you'll need to select the "Mystery Gift" option from the main menu, then hit "Receive Gift," and then "Get with Code/Password." Follow the prompts to allow the game to connect to the internet, then enter the code. After that, wait until the Pokemon has been delivered, the head to any Pokemon Center in-game and talk to the man standing in front of the counter. He'll give you your Pokemon and you'll be good to go.
Once this promotion ends on February 28, we'll see a new pair of Pokemon for the month of March, and this trend will continue through the end of November. That's a lot of legendary Pokemon, but for now, we don't know what else you'll have to do to get them. Nintendo does say that you can snag a limited Heatran code when you buy $25 or more in Pokemon TCG products from GameStop by February 28, so that's just one more bonus to add to the pile.