Pokemon World Championship entrants arrested with trunk full of guns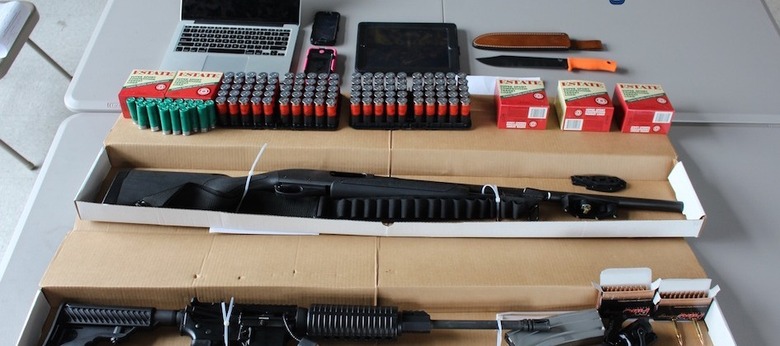 Two young men were arrested in Boston late last week after they were illegally in possession of a large number of guns and ammunition. While the good news here is that another awful public shooting incident may have been prevented, the strange part is that the two were participants in the Pokemon World Championships. The Boston Police Department had been warned in advance after James Stumbo, 27, and Kevin North, 18, had posted an image of the weapons on Facebook along with mentions of the tournament.
Pokemon fans noticed the Facebook post, which included pictures of the pair's car, a 12-gauge shotgun and AR-15 assault rifle, a hunting knife, and hundreds of round of ammunition, along with the message that they were "ready for worlds Boston here we come!!!" The event's private security team was notified in advance, who then contact the Boston police.
After Stumbo and North were denied entry to the game tournament, they were arrested at their hotel after police had seized the weapons from their car. The two were charged with the unlawful possession of firearms and ammunition, along with several other gun-related violations.
The two men drove to the event together from Iowa, having actually qualified for the Pokemon championships. The Pokemon Company issued a statement saying they prioritize the safety and security of fans, adding that they were notified of the potential threat by the community. The Boston police were also quick to respond, with all bags being screened at the event and officers stationed on each floor of the convention center.
SOURCE Boston Police Department