Pokemon Sword and Shield will let you camp with your Pokemon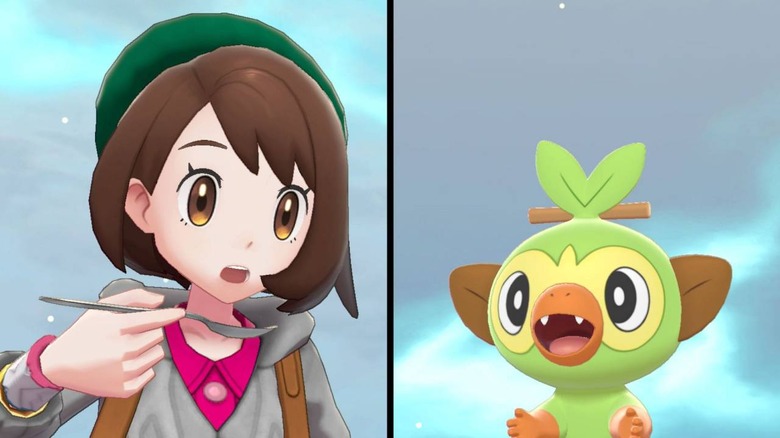 Nintendo's most recent Direct presentation was indeed a beefy one, and among all of the other games that were announced, we received new details about Pokemon Sword and Shield. In addition to announcing a pair of new monsters, Game Freak and Nintendo also revealed some new mechanics that will be found in the games. One of them involves setting up camp with your Pokemon and trying your hand at being a curry chef.
Yes, in a new feature simply named "Pokemon Camp," you'll be able to connect with your Pokemon by setting up camp and kicking back with them. Pokemon Camp will give you an opportunity to observe your Pokemon, not just on their own but as they interact with other Pokemon. You'll also be able to bust out Poke Toys and bouncing balls and play with your monsters as you camp.
A big component of Pokemon Camp will actually be cooking up curry dishes. Cooking is a mini-game that relies on timing to make the best dish, and you can use a variety of items to make different curry meals. You'll also be able to visit other trainers' camps using this feature, which supports up to four players either locally or over the internet.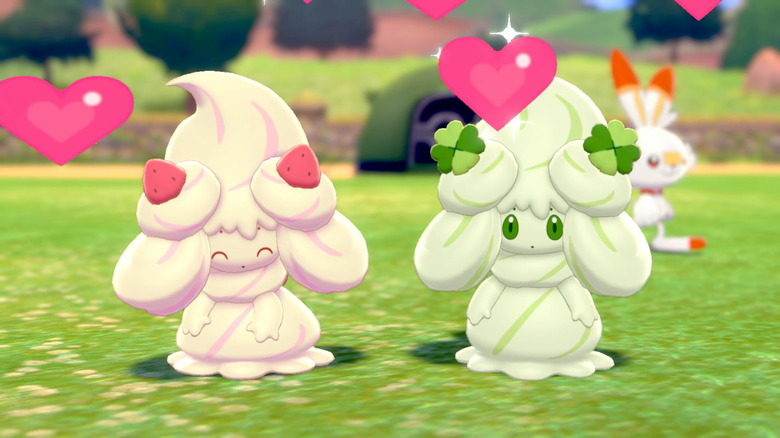 The trailer that debut during the Nintendo Direct also touches on cosmetics, revealing that players will be able to change their clothes and hairstyles as they adventure across the Galar region. The ability to change you look has been present in a lot of recent Pokemon games, so while it isn't a surprise to see it Sword and Shield, it's nice to see it return.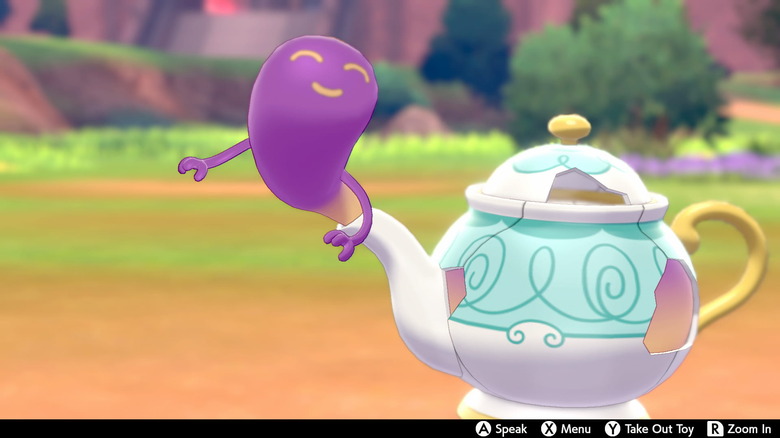 There were also three new Pokemon revealed during this Pokemon Sword and Shield info drop. The first is a water/flying dual-type known as Cramorant, which can use an ability called Gulp Missile to catch food while using surf or dive and spit it at opposing Pokemon when it's attacked. Then we have Polteageist, a ghost Pokemon made entirely of tea that hides in tableware. Alcremie was a third and final Pokemon featured during the Direct, and though it's been revealed in the past, we now know it can make whipped cream from its hands, and that's worth knowing.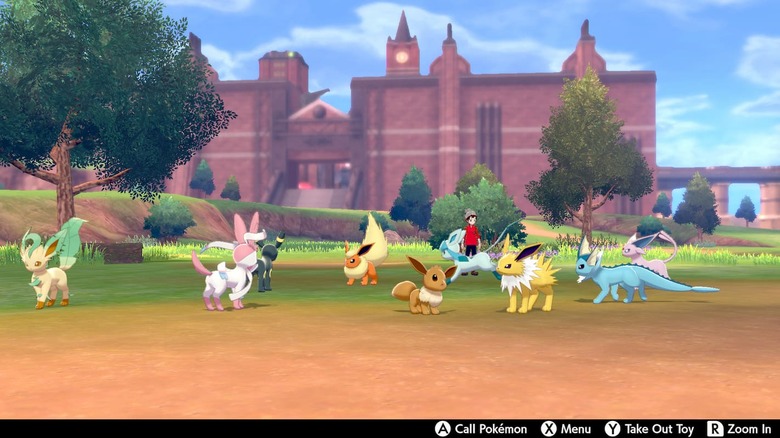 On top of all this, Game Freak also confirmed that players will be able to participate in Surprise Trades, where they match with other players online and trade away Pokemon in blind trades. It sounds very similar to the way Wonder Trades worked in the past, with the main difference being that you can continue to play while the trade is carried out. Pokemon Sword and Shield are out on Nintendo Switch on November 15th, and we'll keep an eye out for more information in between now and then.