Pokemon Sword and Shield players can now snag special Poke Balls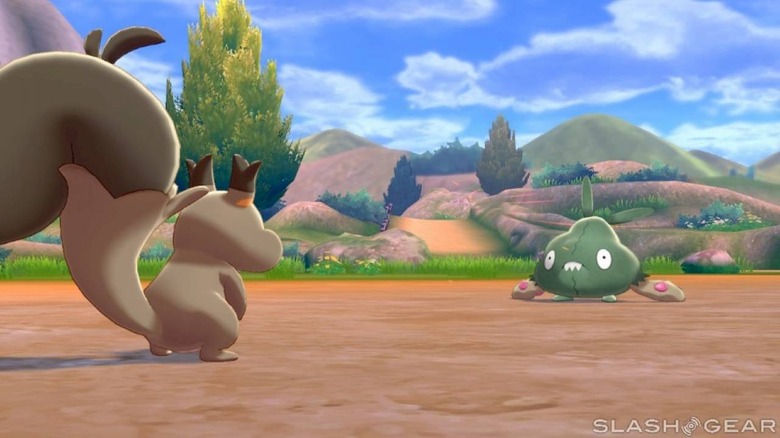 Pokemon fans who'd like to nab a variety of free Poke Balls in Sword and Shield have a collection of new Mystery Gift codes they can redeem today. There are three different codes to enter, and each gives you three different types of Poke Ball. You only get one of each, but given the relative rarity of these Poke Balls, they're still worth redeeming.
These three codes were first published on Pokemon's Japanese Twitter account, but I've confirmed that they work in North American versions of the game. The first code to enter is K0UN1NMASC0T, which grants a Fast Ball, Moon Ball, and Level Ball. The second code is 1YAHAYA, which nets you a Heavy Ball, Lure Ball, and Beast Ball. Finally, the third code is 0KUGAFUKA1B0RU and grants a Love Ball, Dream Ball, and Friend Ball.
To redeem these codes, open up the in-game menu by pressing the X button. From there, select "Mystery Gift," and then select "Get Gift via Code/Password." Enter one of the codes listed above and after its verified, the corresponding Poke Balls will be added to your inventory.
All of these Poke Balls are rare and have uncommon capabilities. For instance, the Moon Ball is better at catching Pokemon that evolve using the Moon Stone, while the Dream Ball is better at catching Pokemon that are asleep. Even among these uncommon Poke Balls, there's one that stands out from the rest: the Beast Ball.
Beast Balls were introduced in Pokemon Sun and Moon, and while they're not very good at catching regular Pokemon, they excel at catching Ultra Beasts. The issue with receiving a Beast Ball through these promotions is that there aren't currently any Ultra Beasts in Sword and Shield. Since you can obtain a Beast Ball in-game and Game Freak is now giving away a Beast Ball through this promotion, does that mean we'll eventually see some or all of the Ultra Beasts appear in Sword and Shield? Time will tell, but for now, redeem those codes and get yourself some free Poke Balls.