This is the best Pokemon GO toy ever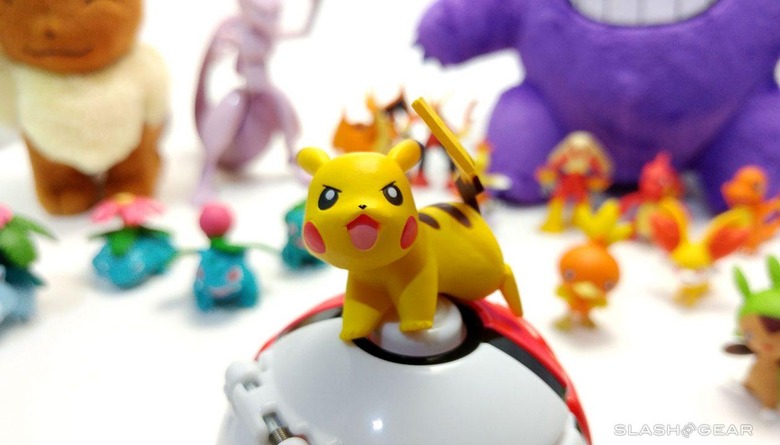 Pokemon GO and Pokemon Sun and Moon have brought about a new age of Poke-Popularity – and with it, one very awesome toy. This toy captures the joy of tossing a real Pokeball, ejecting the pocket monster therein. This Pokeball doesn't just bounce away, like most Pokemon toys would – this one unlatches and sends its contents (a Pokemon figure) flying. This is the Pokemon Throw 'n' Pop Poke Ball, and it's something we've been waiting for for years.
We've got a bundle of Pokemon toys here sent over by TOMY, the lot of which are enjoying extra popularity this summer thanks to the oncoming release of Pokemon Sun, Pokemon Moon, and Pokemon GO. The first thing we're going to show here is the best Pokemon toy ever made. Bar none.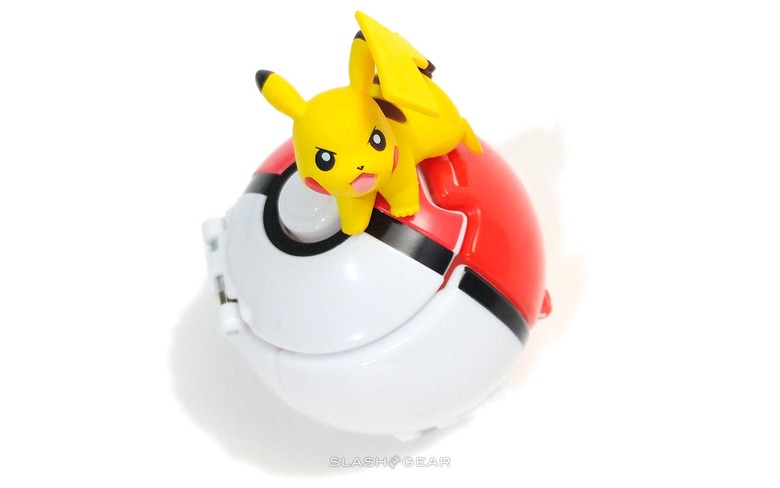 This contraption is one of four versions of the Throw n' Pop Poke Ball. This is Pikachu with an original Pokeball. Three other characters from Pokemon X and Y are also available – only the cutest of the bunch – including Chespin with a Premier Ball, Fennekin with a Great Ball, and Froakie with an Ultra Ball.
Below you'll see how this oddity works. Each of the sides of the Pokeball are held open with springs, and latched with the side of the Pokeball with the button. When the Pokeball is tossed and the button is hit, the latch unlatches and the entire Pokeball springs inside out, launching the Pokemon inside outward.
It's crazy. Each of these Throw 'n' Pop Poke Balls costs around $13 USD, and they should be in stores soon, if they're not already in a store near you now. This is the first wave of these toys – we're rooting for a sandshrew next generation.
2016 is the 20th anniversary of Pokemon – what was originally released in Japan as Pocket Monsters Red and Pocket Monsters Green. One of the most massive celebrations of this anniversary was the Pokemon Super Bowl Commercial – as you'll see below.
This is also the year in which Pokemon GO launched. This genuine phenomenon of a game has seen massive success, and extreme interest has spanned multiple forms of media and disparate companies of all sorts.
The toymakers at TOMY have combined forces with The Pokemon Company to create toys that are both screen-accurate and very high quality.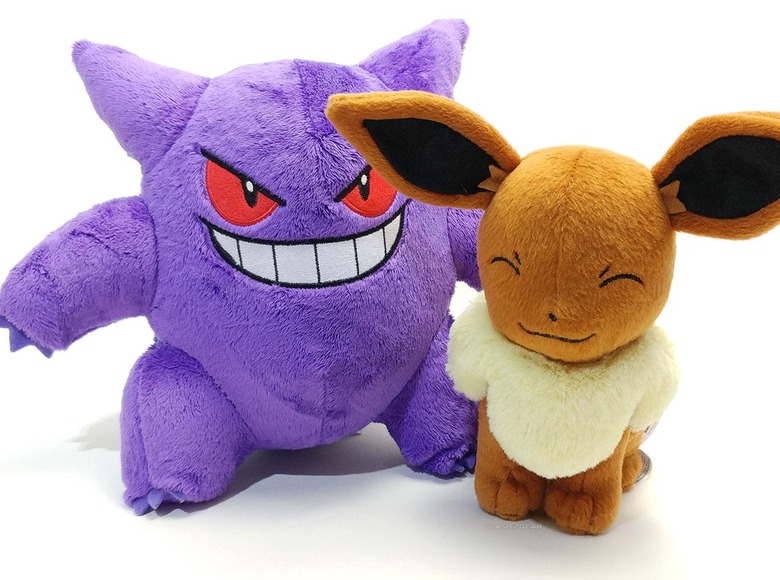 Above you'll see some of the newest in Pokemon stuffed animals by TOMY. Stuffed animals like these are a rare mix of top quality manufacturing and relative low cost.
The Eevee here, for example, costs $11 USD. The stitching on this stuffed animal is amongst the best we've ever seen on a stuffed animal – ever.
Below you'll find one of the several-inches-tall fully articulated action figures from TOMY, Mewtwo. Action figures like these cost around $13 USD.
The quality of these larger action figures from TOMY is good. This isn't something that's going to bust apart the first time a child tosses it across the room.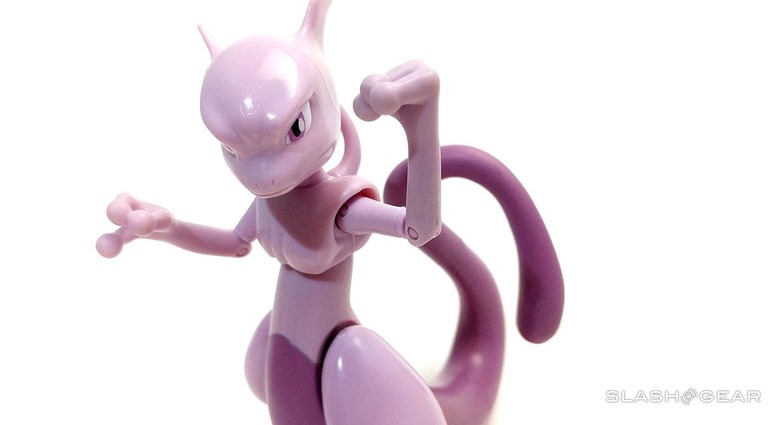 Perhaps the best option for catching 'em all in Pokemon toys for adults is in the 3 and 4-inch toys that come in 4-packs.
Generally these come with a set of one evolution – Charmander, Charmeleon, Charizard, and either Mega Charizard X or Y. We've got Y here.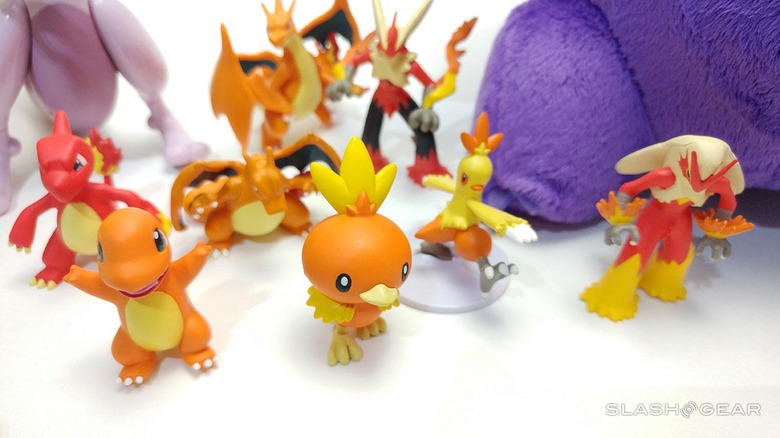 These toys are a little bit more fragile. Some some with parts that aren't made to be tossed, that is to say.
These miniature Pokemon are far better than any of the low-end toys that came out in the 1990s in the USA, that's for certain. These seem very much to be made as much for kids as they have been made for adults that were kids when Pokemon was first becoming popular.
You can find most of the toys above wherever fine Pokemon products are sold – and most are the type that will only be sold in stores once.
This Pokemon toy collecting hobby is the least forgiving monster in the Pokemon universe. It's brutal! That is, unless you compare it to Pokemon GO.