Pokemon Pass App Gets Surprise Launch For In-Game Promos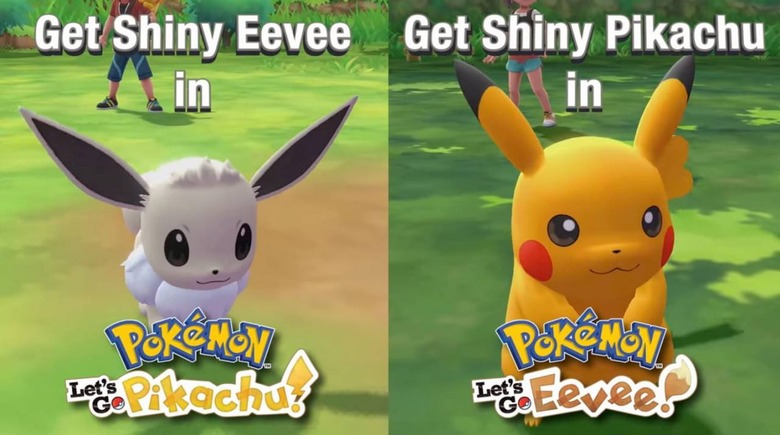 Oftentimes, Nintendo will give run special promotions with retail partners in which it gives away rare or mythical Pokemon. These promotions typically require you to head into a retail store and pick up a code card, which can then be redeemed through Mystery Gift in internet-capable Pokemon games. Nintendo has decided to make the process a little more streamlined by introducing a new app called Pokemon Pass, which is available today for free on both Android and iOS.
Pokemon Pass seems to be a new way for players to redeem these giveaway items. The first promotion Pokemon players will be able to use it for offers up a shiny Eevee or a shiny Pikachu for Pokemon Let's Go. It'll require that you head into a Target store between May 11th and June 23rd and follow the prompts in the app, one of which will have you scanning a QR code to receive your free Pokemon.
Both the Pikachu and Eevee are level 10 and know a full slate of attacks. In the case of Pikachu, those four attacks are Thunderbolt, Double Kick, Double Team, and Thunder; Eevee, on the hand, knows Double-Edge, Iron Tail, Helping Hand, and Facade.
Those who head to Target early on the day the event kicks off can get some extra goodies aside from the free Pikachu or Eevee. Visiting Target between 10 AM and 1 PM local time on May 11th will net you a Psyduck promo card for the Pokemon TCG and a Detective Pikachu movie poster while those supplies last.
It remains to be seen if Nintendo will begin using the Pokemon Pass app for all of its retailer giveaways, so we'll just have to wait and see. For now, though, if you want to snag either that shiny Eevee or Pikachu for your copy of Pokemon Let's Go, you'll need to download the app from either the Google Play Store [download] or the iOS App Store [download].