Pokemon HOME released with free and premium tiers today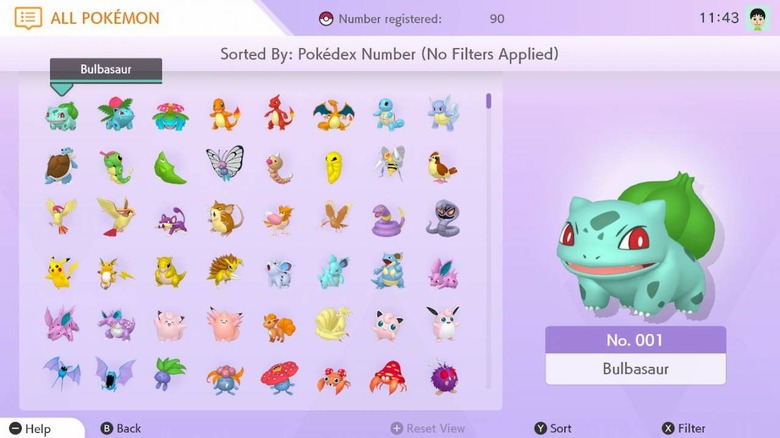 After a fair amount of waiting, Pokemon HOME has now officially launched. Pokemon HOME is more or less Pokemon Bank for a new generation, as its primary function is to store vast collections of Pokemon in the cloud. Those Pokemon can then be moved to the two mainline Switch Pokemon games – Pokemon Sword and Shield – assuming that the Pokemon you're attempting to move is in that game's national Pokedex.
Aside from storage, Pokemon HOME will also be the central hub for trading from here on out. Pokemon Sword and Shield on the Switch don't have the Global Trade System that was present in previous games in the series, which was a sore point for me when I reviewed the games last year. While you can still trade in-game, there isn't a very elegant way to arrange specific trades with other players, so Pokemon HOME will fill that need.
Pokemon HOME is available on Switch, Android, and iOS. All versions of the app will allow you to manage your Pokemon collections without having to first boot up a game, meaning that you'll be able to trade with others using you mobile device.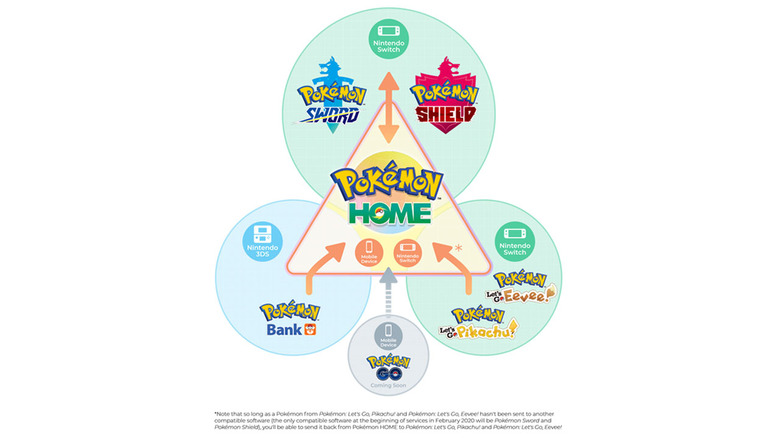 Pokemon HOME is billed as a free app, but to unlock most of its functionality, you'll need to pay a yearly fee just like you did with Pokemon Bank. When you pay up, the number of Pokemon you can store using the service goes from a measly 30 to an impressive 6,000. Paying also increases the number of Pokemon you can place in the Wonder Box and GTS at one time, allows you to host trade rooms, and finally, unlocks the Judge function within HOME, meaning you won't need to jump into a game to have an NPC judge the stats of your Pokemon.
Pokemon HOME costs a bit more than the app it's replacing – while Pokemon Bank only ran $5 a year, Pokemon HOME will cost $16 a year (with the price increasing if you pay in one month or three month increments). With the launch of Pokemon HOME, Pokemon Bank and Poke Transporter are going free for a month on 3DS, giving you a chance to move your collection over to the Switch without having to renew your Bank subscription first. Pokemon HOME is now available on Switch, the App Store [download] and the Google Play Store [download], so if you've got a big collection waiting to be moved over, now's the time.