Pokemon GO's servers are down, it's not just you [UPDATE]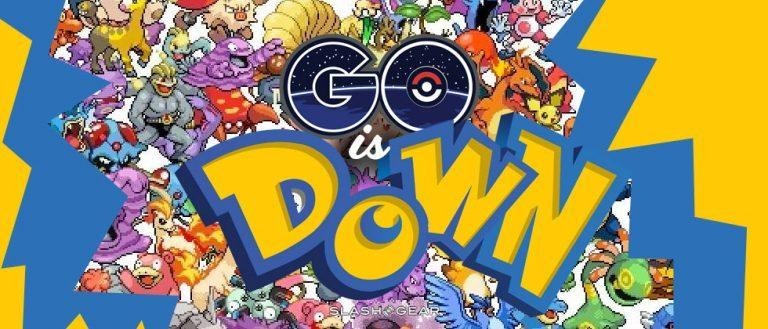 If you're trying to log in to Pokemon GO right now but you're having troubles logging in, you're not alone. Many folks are experiencing server issues right now, and the issue seems widespread enough to warrant an update from Niantic. Pokemon GO's developer has taken to Twitter to alert players to server issues that have taken hold, noting that it's working on finding a resolution.
Unfortunately, that means there's no time frame for when the servers will be functioning normally again. Niantic says that it will provide an update when the issue has been resolved, but as many Pokemon GO players will know, that could take a significant amount of time.
Indeed, Pokemon trainers all over the world will be intimately familiar with Pokemon GO's server woes. At the height of Pokemon GO's popularity over the summer, the servers were routinely brought crashing down, much to the dismay of users who were anxious to play. This is likely to bring back some unhappy memories for those who were around at launch.
It's worth noting that you may not have any trouble logging into Pokemon GO at the moment. Some users are reporting that they can still log in, and indeed, I was just able to log in when I booted up the game. If you do manage to get into the game, don't be surprised to see lag or loading times that seem to last far too long.
It's even possible that the servers are beginning to come back up, but until there's an update from Niantic, there's no way to know if the issue has been resolved or if the people who are able to log in are just lucky. We'll keep an eye on the situation and will update this article when Niantic says that the issue has been taken care of, so stay tuned.
Update: Niantic issued an update just a few minutes ago saying the server issues have been resolved. If you couldn't log in before, give it another shot to see if you can now.
SOURCE: Niantic