Pokemon GO update is live: download Gen 2 Android APK, iPhone app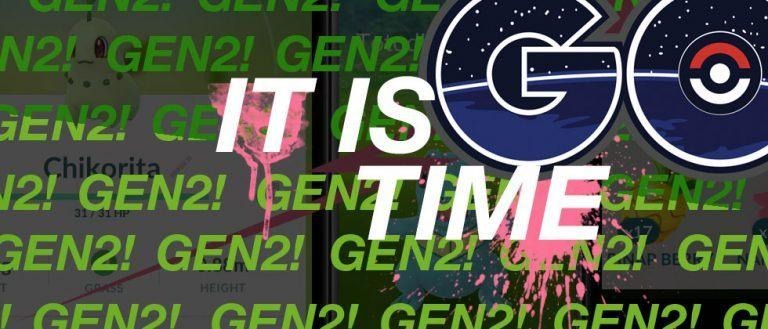 This morning Niantic updated the game Pokemon GO with Gen 2 Pokemon for both Android and iOS. This afternoon the game's updated files have been released for the masses. This is the most substantial update to the game since the game's original release, prompting a rush on the APK as well as the iOS version of the game in app stores.
This version of Pokemon GO is the first to release more than just a trickle of Gen 2 monsters into the wild. To see these monsters, the user will need the newest version of the game. This update will be coming to all users as soon as possible – but for those that do not want to wait, there's always heading to the store to hit refresh a thousand times in a row!
SEE: What's in Pokemon GO Gen 2?
To access the updated version of Pokemon GO for Android, head to one of two places. First, it is possible that by the time you read this article, Google Play has released the updated version of the game. If not, head to APK Mirror and download version 0.57.2 or higher. This is the first version of the game with Gen 2 Pokemon beyond Baby Pokemon in eggs.
Also note – the new styles are here as well – making way for more clothing and accessories for Pokemon players. That's live – we'll see soon enough how many Pokemon are in this update – the actual release of the Pokemon might come this weekend!
For iPhone users, There's really only one place to go, and that's the iTunes App Store for iPhone and Apple Watch. Maybe someday there'll be a 3rd-party repository for iOS apps, but that day is not today. If the game is not updated for Gen 2, you'll just have to wait longer.
SlashGear has begun its APK mine of this version of the game and will be reporting back in a new article later today. To see if that APK mine article is out, head to our Pokemon GO Twitter portal and check for the sign! We'll be letting you know as soon as possible!