Pokemon GO Buddy Chart, GO Plus DIY, iPhone 7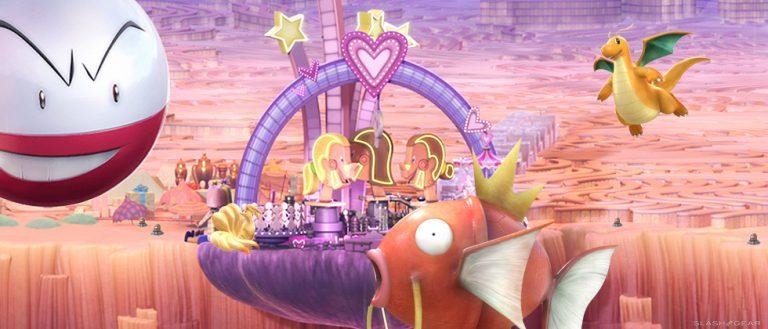 We've got a fully chart of Buddy Pokemon ins and outs – distances and connections – ready for the masses this morning. The Pokemon GO "Buddy Pokemon" update goes live this week for all users – iOS and Android included. With this, everything beyond the obvious will need a bit of a kick in easy-to-read instructions from the likes of us, the Pokemon GO crew at SlashGear. Below we've got a full collection of Buddy Pokemon notes, tips, and a little information about how everyday users can make their own Pokemon GO Plus device.
Buddy Pokemon Chart
Our previous best chart came from code released before the Buddy Pokemon update was issued in full. That chart included just three tiers of information: 1km, 2km, and 3km. Now there's a different set of distances in play, starting with 1km (that's the shortest distance anyone will have to walk to get a single Pokemon Candy from this Buddy system.)
There's also a tier for 3km and another for 5km. It's not the size of the Pokemon that determines their ranking in this system – it's something else entirely.
Rarity is the main decider in the way this Buddy Candy system works. The cheapest Pokemon are also the most common.
While previous hypothesis suggested that each more difficult evolution would require a longer walk it seems now that Niantic has gathered each Pokemon's entire family into each individual tier.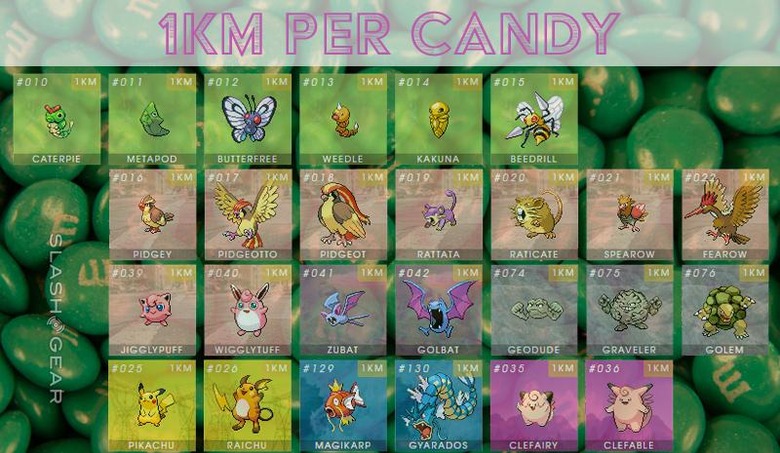 ABOVE: The smallest tier is just 1km per Pokemon. Short and sweet – and common.BELOW: By far the largest tier is the 3km tier, comprised of not-common but not-quite-rare Pokemon. Most users will keep Buddy Pokemon from this category.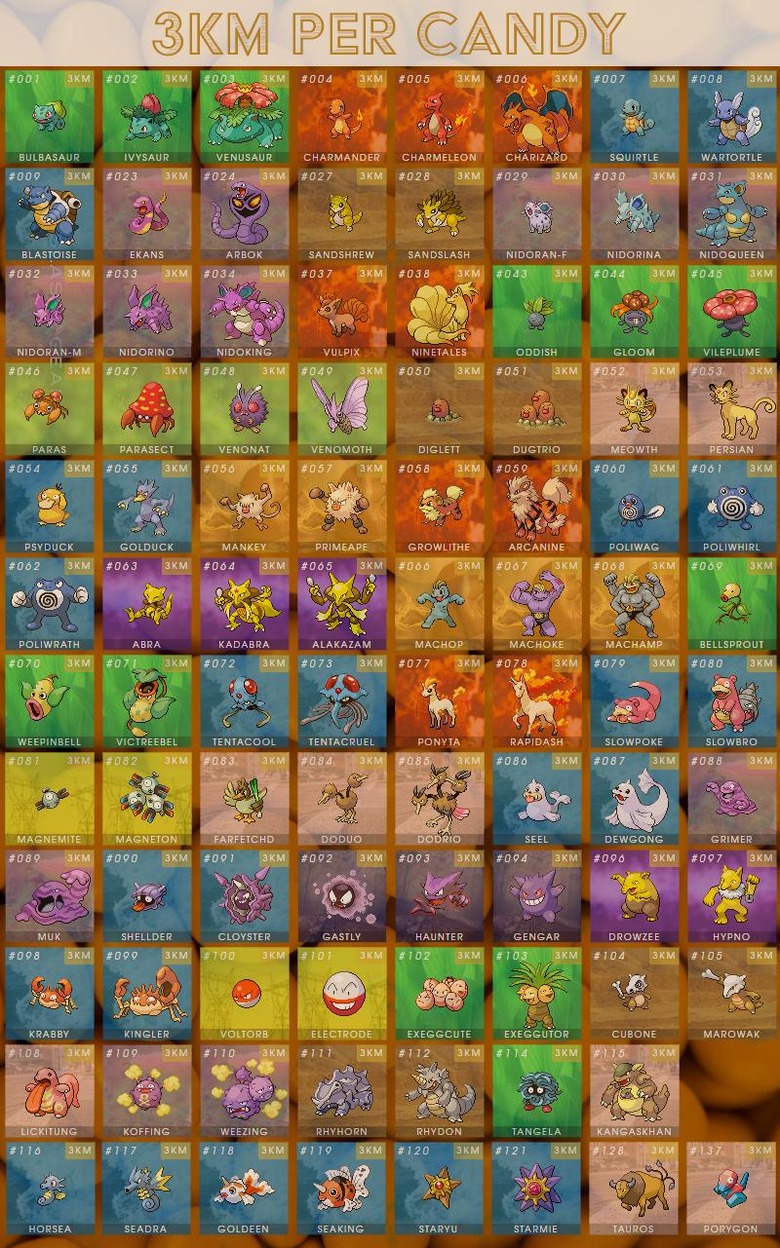 Finally there's the 5km tier. Here's where the rarest Pokemon reside. This is also where the Legendary Pokemon of the future will be sitting.Once they're released, all Buddy Bets are off!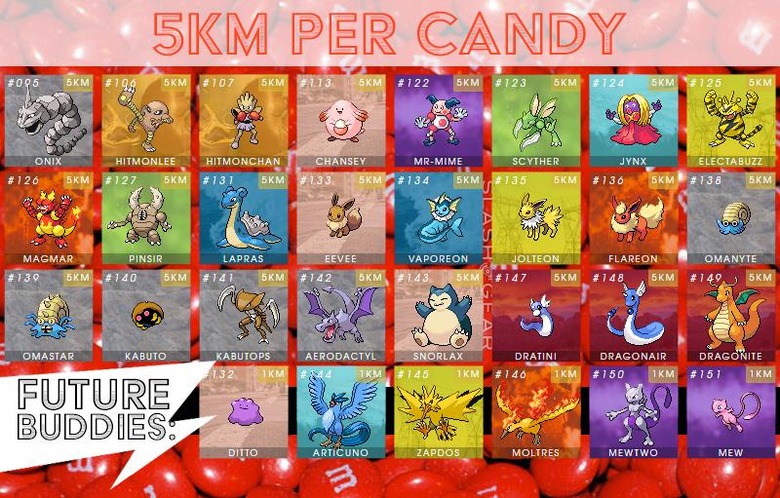 That means that while Charizard is most certainly larger than Charmander, both Pokemon require only 3km walking distance to attain a single candy. If it were based on size, every single person who wanted loads of candy would be carrying the smallest Pokemon as a buddy at all times.
As it works now, it's any Pokemon in an evolutionary string that generates the candy of that string at the same rate as any other Pokemon in that string. Easy peasy.
As rarity has thus far judged every single other Pokemon's place in a tier, it's very very safe to assume that the Legendary Pokemon we've yet to see will be 5km each.
DIY Pokemon GO Plus
Per Niantic, the official device will have just a couple of functions. "When a Pokémon is near, the light on the Pokémon GO Plus will flash. It will also flash and vibrate when you pass a PokéStop," said Niantic. "Once a Pokémon is close, press the button on the Pokémon GO Plus to throw a Poké Ball. The Pokémon GO Plus will flash and vibrate to let you know if you were successful in catching the Pokémon."
The Pokemon GO Plus units ordered earlier this year are very likely on their way to users now, while the device will be in stores (likely online only, at first) on September 16th.

That just happens to line up perfectly with the launch date of the iPhone 7 and iPhone 7 Plus, mind you. We wouldn't be entirely surprised to see the peripheral for sale in Apple Store physical locations as well.*
Have a peek at our iPhone 7 and 7 Plus first impressions and hands-on to gain a deeper understanding of what these devices are all about – and see whether or not they'll be worthy Pokemon GO machines, too.
*UPDATE: OR maybe not. I've just received a trustworthy tip that Apple may have considered the Plus in-store, but will far more likely be working with Niantic ONLY on the Apple Watch app extension.
For those users that don't want to wait – or don't think they'll be able to attain a Pokemon GO Plus either way – there's always the DIY solution.
More than a couple of means for making one's own Plus device have popped up over the past week or two.
Those users with a Pebble smartwatch may want to head to this Reddit thread to watch development through the near future.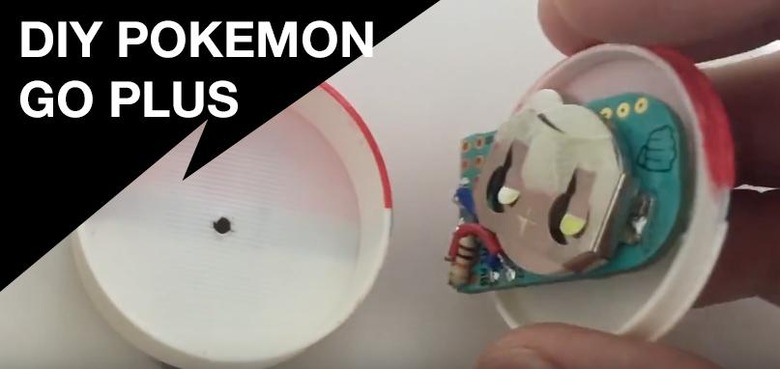 Back in July a thread was started on HackADay in which several intrepid developers took the code from the Pokemon GO app and backwards-engineered a 3rd-party Plus device. Fast-forward to now and they've got at least three different platforms on which their solution works:
- Arduino + BLE
- nRF51822
- CC254X
Users that wish to create their own Pokemon GO Plus can now do so. Niantic hasn't officially OK-ed any of this, mind you – and they might not end up working if the company decides they want to boot any 3rd-party devices. But for now, there's some real Wild West action going on in the Plus universe.
UPDATE: The same crew at HackADay are now actively working on getting additional devices onboard. Raspberry Pi 3, Linkit One, Intel Edision and more may well be working in the very near future.
Have a peek at SlashGear's Pokemon GO Twitter portal for more tips, hacks, updates, and all sorts of oddities!